Business
Tweeps React To A Blanket Selling For R10,000.00
Tweeps React To A Blanket Selling For R10,000.00. Earlier this year, the Rich Mnisi Xibelani skirt made waves o the internet because of it's exorbitant price. The skirt which was crafted from 5km of 100% Merino Wool knotted onto nickel plated d-rings attached to a leather waist belt, was going for for a whooping R59, 000. Surprisingly enough, it was sold out in just a few days.
A similar case is that of Boity Thulo, who recently launched her own alcoholic drink, BT Signature. Although the multi award winning rapper and media personality received praises over her latest venture, the pricing of her drink did not impress some of her potential customers. Boity revealed that 24 pack of her BT Signature goes for R599.99. Just like with Rich Mnisi, there were those who felt the price is right for the target market, and those who argued that it is just too high.
There is another product, online which is raising consumers' eyebrows. It is a blanket by Matte Nolim, which sells for R10,000.00. This particular blanket is usually worn by Tswana women over their shoulders, during traditional ceremonies like lobola celebrations..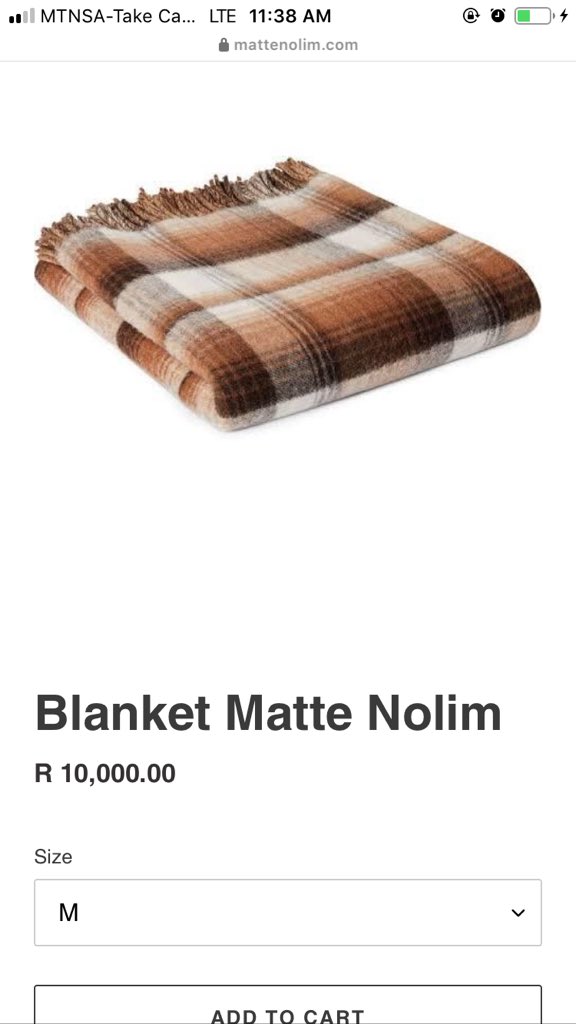 As expected, the pricing did not sit well with tweeps. The likes of Portia Gumede and Mpho Letsholonyane joined other social media users to weigh in on the cost of the blanket.