Celeb News
10 Interesting Facts About the Newly Crowned Mrs South Africa Tshego Gaelae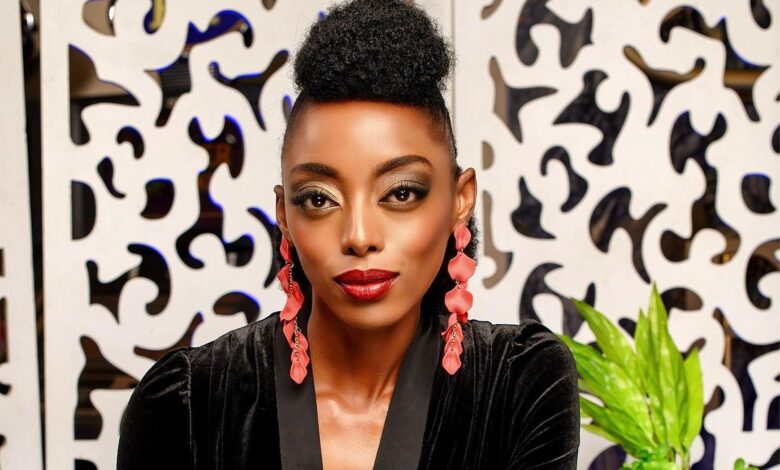 10 Interesting Facts About the Newly Crowned Mrs South Africa Tshego Gaelae. Tshego Gaelae's life changed for the better over the weekend when she was crowned Mrs South Africa. Her first princess is actress, model and entrepreneur Pearl Nikolic. Noeline Rajbally was announced the 2nd Princess.
1. 33 year old Tshego Gaelae hails from Soweto, and she currently lives in Centurion, Gauteng.
2. She is an admitted attorney who works as a group B-BBEE and labour relations manager.
3. The beauty queen has worked in private practice for a short while before making the move to Corporate Legal Advisory.
4. Tshegofatso is also a mentor in the For Women In Law mentorship programme
5. She has her own NGO, called, Children's Keeper. Through it, Tshego is running a project called Shoes in School which aims at raising funds for needs of children from rural and township school.
6. Over the weekend, Tshego made a name for herself as she was crowned Mrs South Africa 2024. The pageantry prides itself in being a vehicle for giving married women.
7. Sisterhood, to Tshego, means taking a purposeful role in seeing to the success of the women in and around us.
8. Tshego has a YouTube channel called, My Lawyer's Corner. This is where she talks about her Motherhood Realities, hacks and tricks; her lifestyle contents and interests in self care, and her life as a lawyer.
9. She is a married woman, and she and her husband of four years have a son together.
10. In her spare time, she enjoys creating influential content for brands on her social media platforms.