Celeb News
Lekau Sehoana Celebrates DRIP's Major Milestone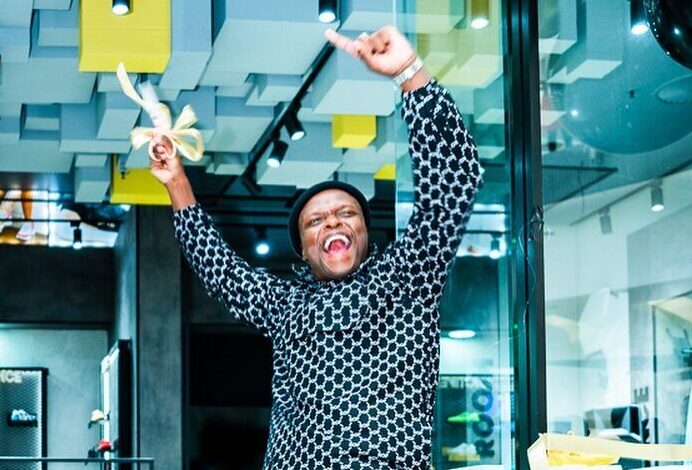 Lekau Sehoana Celebrates DRIP's Major Milestone. One thing about Lekau Sehoana, he celebrates his wins. This is very inspirational to witness, considering the humble beginnings where the man comes from, to the greatness he has achieved.
Sehoana, always shares positive messages on his social media platforms, narrating how far he has come in life. In one interview, the successful entrepreneur shared that in 2003, while doing Grade Eight, they were asked to come to school dressed casually, and as a poverty-stricken teenager, he had to make a plan to also try and fit in with other learners. He had to make a plan with an old ripped Adidas sneaker, by ripping it apart and remaining with the sole.
Now Sehoana is making shoes to millions of people out there, and his brand, DRIP, continues to get the recognition it deserves. A year ago, he won big at the South African Business Awards 2021, bagging the National Small Business Champion Award. Sehoana also made it on the Top 20 Small Business Award.
This year, Sehoana is also all about wins. His brand DRIP has just made in in the Top 100 Most Admired Brands in Africa, coming at position 65. This is quite big considering the DRIP is still new in business.
"Out of 180 000 Brands in the World that go through the Process, only 100 Brands make it to the Top 100 Most Admired Brands in Africa.
DRIP is No:65 on the List. A position we got after 3 Years of our Existence.
Out of 100, only 7 are South African Brands.
We also made it to Spot No:2 on the most Admired Brands by South Africans in SA," Lekau said in gratitude.
A day prior to this, Sehoana announced a beautiful move. He said that he was getting signatures of everyone who played a major role in building DRIP. This is from the 1st Customer, to those who own multiple pairs, 1st Landlord, 1st Employee and anyone really who wants their Signature on this iconic 1st Sneaker.