Fashion
10 Ways To Keep Up With The Latest Fashion Trends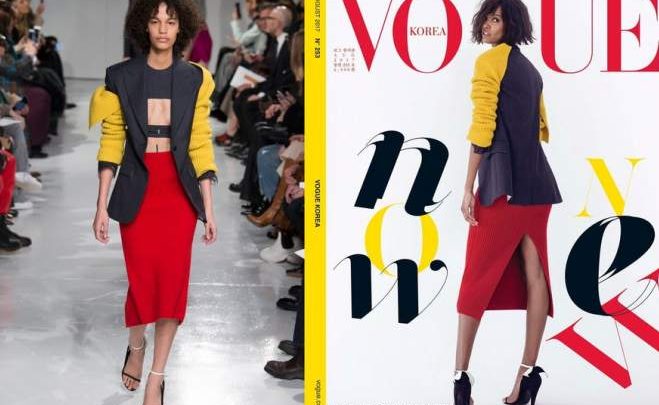 10 Ways To Keep Up With The Latest Fashion Trends. Fashion keeps on evolving, and so should you. One has to look their best, regardless of age or body type. One way of doing so is by keeping up with the latest fashion trends but how do you do that? Well, there are several tips and tricks around to help you keep up with all the latest fashions and look fabulous!
1. Read Fashion Publications
Even without a subscription, many prominent fashion publications have free and accessible content. These websites are tailor-made for regular people trying to keep up with trends. Fashion bloggers are regular people with an interest in fashion. They have free websites devoted to new trends and brands to watch out for.
2. Be Active On Social Media
Many bloggers, models and designers use Twitter and Instagram to share information about their favorite trends and sources of inspiration. Explore the fashion hashtag on Instagram and find the accounts that get you most inspired and excited about new trends. Follow celebrities and designers whose style you most admire.
3. Window Shop
One way to stay informed about fashion trends is by paying attention to what merchandise stores are selling. Watch what the mannequins are wearing. Being informed about what stores are selling can give you a sense of what's "in."
4. Explore Online Shopping
You can explore fashion trends without braving a busy mall. Online retailers allow you to explore new merchandise quickly and easily. Sign up for emails from your favorite stores. Many brands send out email blasts when they have new inventory and styles.
5. Explore Thrift Stores
Trends tend to reemerge over time. Consignment shops and thrift stores are great places to find extremely affordable clothing in older styles. This is a way to enliven your wardrobe when an older style comes back into fashion.
6. Accessorize
Some fashion trends may be a bit much for day-to-day life so a great tip for keeping up with trends without looking over the top is to accessorize. Teaming a scarf from the latest fashion trend or a statement piece of jewelry with a simply outfit can keep it bank up to date but also wearable.
7. Mix And Match
A great way to keep up with the latest fashion trends is to mix and match designer and high street clothes. This way you could even have a very simple, basic high street pair of jeans for example and team them with a very fashionable designer top. This will make your outfit look not just up-to-the-minute trendy but also expensive!
8. Play Copycat
A good way of finding out what fashion trends will work for you is to copy other women. Look for women who are a similar age and size to you and see how they are wearing the latest trends then take inspiration from them.
9. Have A Clear Out
If you aim to keep up with the latest fashion trend then you won't be needing your out of date clothes anymore! Make room for your trendy new wardrobe by going through your old clothes and getting rid of unwanted clothes.
10. Have The Right Attitude
Confidence is key. You can "pull-off" anything with the right attitude. Find ways to be yourself while still being trendy. It is important to maintain a balance of new pieces that challenge you, and pieces that fit your personality.