Celeb News
All Joy As Andile And Tamia Mpisane Welcome their Second Daughter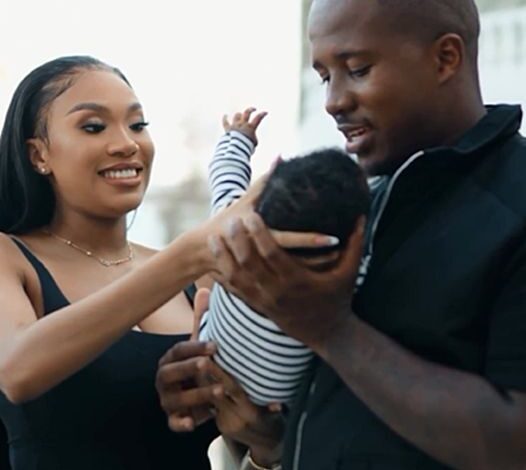 All Joy As Andile And Tamia Mpisane Welcome their Second Daughter. A couple of months back, the couple announced their pregnancy. Now Andile and Tamia Mpisane's bundle of joy is here, and they are over the moon.
Tamia and Andile made a joint announcement on their Instagram pages about the arrival of their daughter. The baby girl, named Messiah Shauwn Junior Mpisane, arrived two months ago, on the 20th of September 2023.
"It is with immense joy and gratitude that we announce the arrival of a precious blessing in our lives, Messiah Shauwn Junior Mpisane who made a surprise arrival on the 20th of September 2023," the happy parents announced.
The now private couple also explained the meaning behind the names that they gave their daughter. The name Messiah has some sentimental meaning, as it translates to chosen one, savior or deliverer. She is also named Shauwn, after her grandmother, Dr Shauwn Mkhize.

"The name "Messiah" holds a profound meaning, resonating deeply with the hopes and dreams we have for our remarkable daughter. In its essence, Messiah represents a chosen one, a savior, or a deliverer. We have given this name to our beautiful daughter as she entered this world with a purpose – to radiate light, love, and compassion to all those she encounters.

She is also named after her incredible grandmother, Shauwn, encapsulating qualities that we admire and wish to pass on to our little one. Shauwn is a symbol of resilience, drive, and determination. With this name, we honor the strength and unwavering spirit that runs through generations in our family," they explained.
Andile is definitely a girl dad, as has has two other girls from his previous relationship with Flo and Coco with Sithelo Shozi.