Celeb News
Tamia and Andile Mpisane Share Their Daughter's Face for the First Time As She Turns 1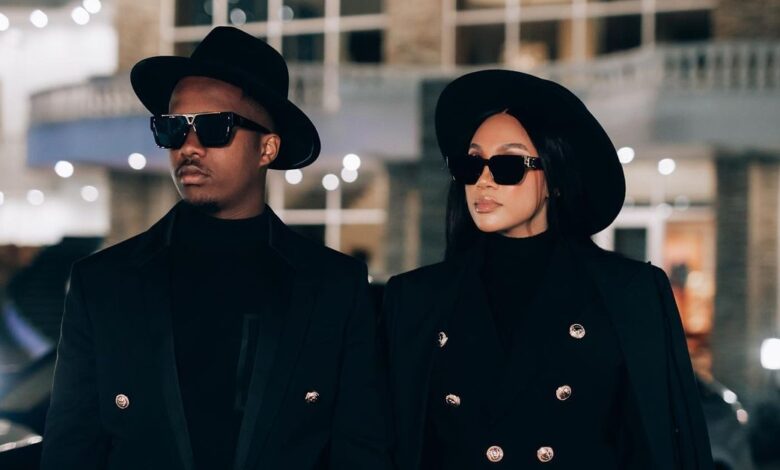 Tamia and Andile Mpisane Share Their Daughter's Face for the First Time As She Turns 1. Some share their newborn's faces immediately after birth, others wait for three months, and there are those who wait for the child's first birthday before revealing their faces. A growing number of celebrities though, decide not to show off their kids altogether.
The Mpisanes, have decided to use the one year milestone, as the time to unveil their daughter's face. On this day, a year ago Andile and Tamia welcomed their first child together, Miaandy Mpisane. He flamboyant grandmother, Dr Shawun Mkhize, took it upon herself to be the one announcing her arrival. She thanked God for the safe delivery, as well as everybody for their well wishes. Miaandy is Shawun's 3rd granddaughter, as his son Andile already has two girls with his ex, Sithelo Shozi.
It was clear from that moment, that Miaandy was going to be treated like a princess. We can't forget her homecoming, where her family went all out to welcome her at home. From the moment she left the hospital, cameras started operating, up until she arrived home to the most beautiful nursery. Everything about the ceremony was top notch, and it made headlines.
Now that she is turning a year old, her family wasn't gonna let the milestone to pass by without doing something special. Tamia, Andile, and Shwaun all took to Instagram, where they shared the little girl's epic photo shoot. They all agree that she changed their lives for the better and brought them nothing but happiness. One thing also, her first was revealed for the first time, and many gushed over how much she looks like Sithelo and Andile's first born, Flo.