Education
Procedures On How to Replace Lost or Damaged Matric Certificate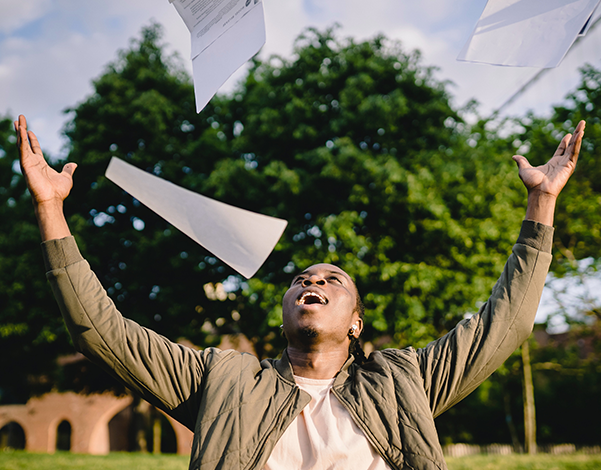 Procedures On How to Replace Lost or Damaged Matric Certificate. Due to various reasons a number of people do not have their Matric certificates, or the ones the have are in a bad shape. If you are among them do not despair, follow the following procedures to replace or recover your certificate.
Umalusi is responsible for the replacement of the Senior Certificate and National Senior Certificate as from September 1992.
NOTE: Applications for lost or replacement certificates must be done directly with Umalusi by clicking here.
To apply for a replacement (in lieu of a lost certificate) of your Matric/Gr12 certificate, the following is required:
A completed application form, which can be obtained at any of the Departments of Education or on the website of the National Department of Basic Education (www.education.gov.za)
Applications forms must be completed taking care of the detail required, e.g. year qualifications obtained, surname and names under which the person qualified for the certificate and where possible the school name.
Applications for lost certificate / re-issues can be done at any of the Departments of Education, irrespective of where you wrote your matric, for example, if you have written the exam at a school in Eastern Cape, you can approach the Mpumalanga Department of Education for a replacement certificate. This statement is in exception of IEB and SACAI, as lost certificates can only be applied from them.
An affidavit – All applications for replacement of lost/damaged certificates should be accompanied by a signed affidavit from a police station stating the status of the original certificate e.g. stolen; lost in a move.
A certified copy of the candidate's identity document is required. (This copy must be certified by a commissioner of oaths. A copy can be made and certified either at a police station or at an attorney's office where they should do it for free).
Proof of payment of administration fees – An administration fee is payable with a request for a certificate. The fee payable can be established with the accredited assessment body. The fee is reviewed on an annual basis.
An electronic request must be submitted to Umalusi by the Assessment Body after processing an application form. This request should be sent in a form of a dataset as stipulated by the Council.
It should be noted that the previous certificate is cancelled when a replacement certificate is issued. Should it happen that a candidate find a certificate that was lost/replaced, then the candidate should know that the certificate is invalid.
Please Note:
A certificate cannot be issued on the same day that the application is submitted. The processing time is 1 – 6 weeks under normal circumstances.
A request for replacements of certificates obtained prior to November 1992 can be made from the office of any of the Departments of Education and the same procedure followed. However, it should be noted that this certificate will be printed by the relevant Assessment Body and not Umalusi. The processing time is 1 to 3 weeks under normal circumstances.
Contact details for the various provincial and National Departments are as follows:
EASTERN CAPE EDUCATION DEPARTMENT
Exam Centre
30 Durban Street
King Williams's Town 5600
Tel: 043 604 7724


[email protected]

FREE STATE EDUCATION DEPARTMENT
55 Elizabeth Street, 1st Floor
Fidel Castro Building,
Bloemfontein
Tel: 051 404 8252


[email protected]

GAUTENG EDUCATION DEPARTMENT
111 Commissioner Street
Johannesburg
Tel: 011 355 0611


[email protected]

KWAZULU-NATAL EDUCATION DEPARTMENT
72 Stanger Street
Malgate Building
Durban
Tel: 031 327 0312


[email protected]

MPUMULANGA EDUCATION DEPARTMENT
Beta Building
SADC Street
Middelburg
Tel: 013 766 0051


[email protected]

NORTHERN CAPE EDUCATION DEPARTMENT
Buckley road
Ex-Perseverance college
Kimberley
Tel: 053 839 6503


[email protected]

LIMPOPO EDUCATION DEPARTMENT
crn 113 Biccard & 24 Excelsior
Polokwane
Tel: 015 290 7740


[email protected]

NORTHWEST EDUCATION DEPARTMENT
90 Van Der Hoff
Potchefstroom
Tel : 018 388 0827


[email protected]

WESTERN CAPE EDUCATION DEPARTMENT
Grand Central Towers
Lower Parliament Street
cape town
Tel: 021 467 2936


[email protected]

DEPARTMENT OF BASIC EDUCATION
222 Struben Street
Sol Plaatjie building
Pretoria Central
Tel: 012 357 3255


[email protected]

DEPARTMENT OF HIGHER EDUCATION
222 Struben Street
Sol Plaatjie building
Pretoria Central
Tel: 012 357 3255


[email protected]

SACAI
278 Serene Street
Garsfontein
0042
Tel: 012 348 5650


[email protected]

I.E.B Contact: Kgomotso Tau Email:

[email protected]

Tel: 011 483 9773
ERCO


[email protected]