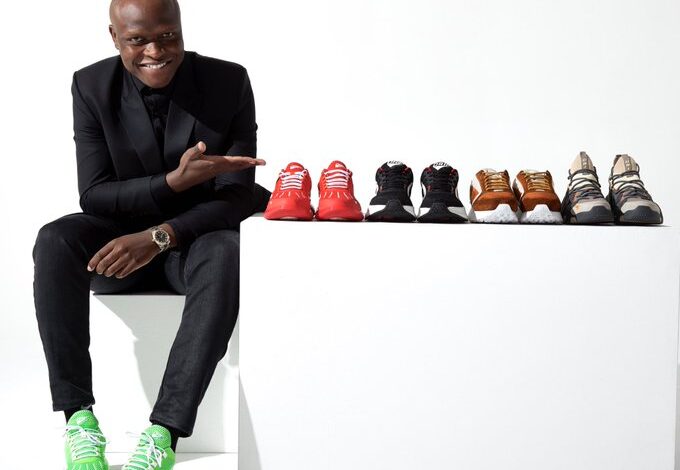 DRIP Drops 4 New Sneaker Collections To Mark 4th Anniversary. Now that's how one celebrates a milestone. Instead of just counting the milestone in years, Lekau Sehoana has introduced four more types of sneakers on DRIP's 4th anniversary.
Sehoana's journey began as a young individual with a passion for fashion and a dream to make a difference in his community. He became a household name after making a success of his DRIP Footwear brand, which came into existence in 2019. He started from humble beginnings, with nothing but talent and dreams.
In the past four years, he has worked really hard on those dreams, to become one of SA's most affluent businessmen. DRIP is now a multi-million rand operation, with celebrities like DJ Sbu Cassper Nyovest, Anele Mdoda and Clement Maosa endorsing the brand. In such a short space of time, Sehoana managed to hire over a lot of people with more than 20 stores across the country. He has also bagged many awards and reached major milestones with DRIP.
Just like any other business, Sehoana has encountered problems on the way. The past couple of months, haven't been easy, and he had to close his Kiddies stores. Sehoana is also allegedly going through drama, marriage wise. Nonetheless, this has not dimmed his lights, as he is back, much stronger.
For his fourth year in business, Sehoana is introducing four more sneaker types. The sneakers are namely, Claws, Boomerun, Retro and Likwidz 23. Already sneaker lovers and fashion enthusiasts are asking for prizes and where to get them.
"A product diversification was also one of the few things we strategized on. Now, you're going to see our Performance and Active Apparel, including Performance Sneakers. This, is not a change, but a brand that listens to its consumer, getting much stronger and more competitive."