Celeb News
Tamia Mpisane Reveals Her Daughter's Second Name and Its Significance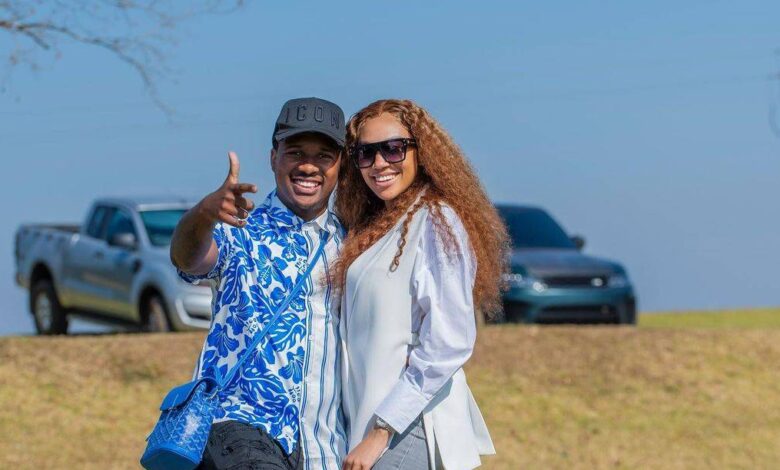 Tamia Mpisane Reveals Her Daughter's Second Name and Its Significance. Amidst all the drama going on between her ex and his baby mama, Tamia Mpisane continues to mize it all and live her life. She is all about motherhood goals, married life bliss, fashion vibes, and getting the bag.
Just a few weeks back, the model and new mom, joined the family business. Tamia was announced as the deputy chair lady of Royal AM Ladies FC by her mother in law Shauwn Mkhize. Mam'Mkhize as she is affectionately known recently launched the ladies football team and made sure her daughter in law gets a top post. Many are waiting to see how Tamia will do in this position, which Mam'Mkhize entrusted her with.
Tamia is going to be one of those women who get to juggle motherhood and a busy career life. By the look of things, she is going to fare very well. Recently she took to Twitter gushing over her newborn daughter Miaandy. She spoke about how her daughter used to hide most of her face and only show her dimple during her 4d scan visits.
One of Tamia's followers asked what Miaandy's second name is and mommy dearest revealed that it's Aliya. The name holds so much significance, because it is belongs to Tamia's great grandmother. How cute! We definitely can't wait to see Miaandy Aliya Mpisane's cute face.