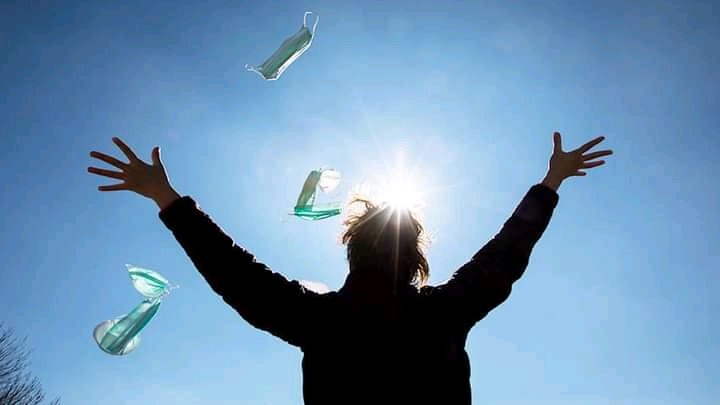 President Cyril Ramaphosa Announces Some Changes to Alert Level 1. Almost two years after the first nation-wide lockdown, South Africa has now eased things for its people. On Tuesday evening, President Cyril Ramaphosa addressed the nation on COVID-19 response, and he also came bearing some good news with regards to restrictions.
In his speech, the president stated that the pandemic has changed and the infections are now low. He also that said the country is ready and better prepared for what lay ahead in the next chapter of Covid-19. These eased restrictions come as government prepares to lift the state of disaster.
"We have had to adjust our response as the pandemic has changed, as infections have risen and fallen, and as our health facilities have come under pressure," Ramaphosa said.
Changes to Note
Masks are no longer a necessity when outdoors. This includes, walking in the streets or in an open space, exercising outdoors, jogging or attending any outdoor gathering.
Both indoor and outdoor venues can now take up to 50 percent of their capacity provided that the criteria for entrance are proof of vaccination or a Covid-19 test not older than 72 hours.
But where there is no provision for proof of vaccination or a Covid-19 test, then the current upper limit of 1 000 people indoors and 2 000 people outdoors will remain.
The maximum number of people permitted at a funeral will increase from 100 to 200
The regulations on social distancing are also being changed, requiring that a space of 1metre is maintained between persons in all settings except schools.
Travelers entering South Africa will need to show proof of vaccination or a negative PCR test not older than 72 hours.
What Remains The Same
It is still mandatory to wear a cloth mask or similar covering over the nose and mouth when in public indoor spaces.
Night vigils, after-funeral gatherings and 'after-tears' gatherings are not allowed
The national state of disaster will also remain in place.
These measures will take effect from today, Wednesday the 23rd of March 2022, once the new regulations are gazetted. With these changes, almost all restrictions on social and economic activity will have been lifted.