Celeb News
Pics! Thembisa Nxumalo Shows Off Her New Brush Cut
Pics! Thembisa Nxumalo Shows Off Her New Brush Cut. As the year begins, most people have opted fro fresh beginnings also. This is not always about resolutions and goals, it is also about looks. Some people change their wardrobes, others go on diets, whereas there are those who welcome a new year with cool hairstyles. Just the other day, Lasizwe Dambuza and Thuli Phongolo went bald, and we love those looks on them.
Another celebrity, who has decided to go for the big chop, is Thembisa Nxumalo. It is such a big thing for female celebs to cut their hair, because in this industry, looks are everything. Brands and some productions are always looking for a certain look, which in most cases it's hair extensions and quite recently thick natural hair. But there comes a time when a person has to do what makes them feel good like Thembisa did.
It has been a few weeks now, since she cut her hair, now she has plugged up the courage to show it off. The award winning media personality and actress looks all sorts of beautiful in her new look, and it goes on to show that she is not her hair. With all her beautiful facial features in the open, Thembisa now looks younger than she has ever been. Her taking a break from her weaves, wigs and hair extensions, has been one great idea.
"Girl, I did it," she captioned her beautiful pictures.
Short Hair for the Win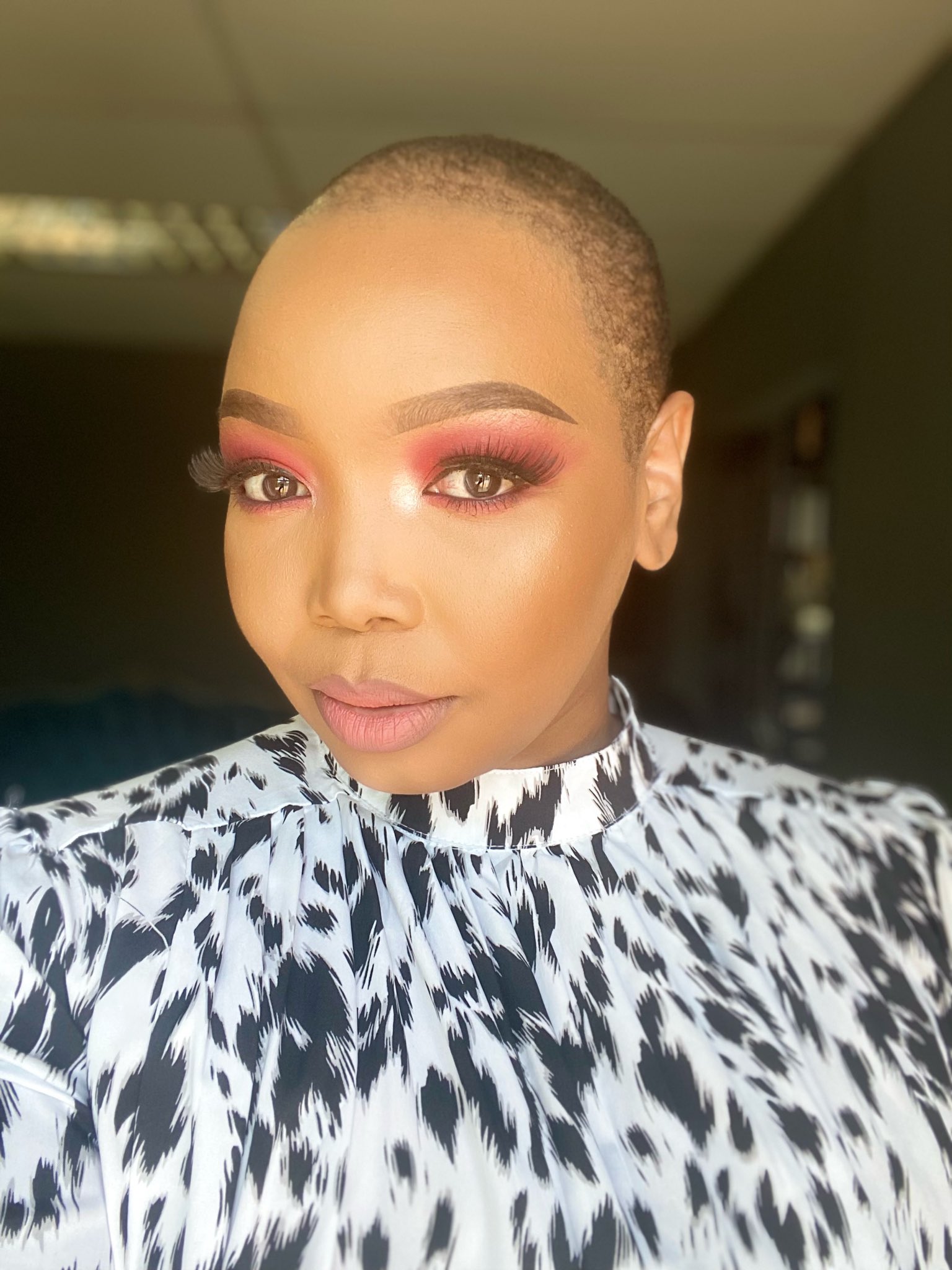 A Breather!