Celeb News
Nandi Madida Hilariously Reacts to Her Speech Being Cut Off At the SAMAs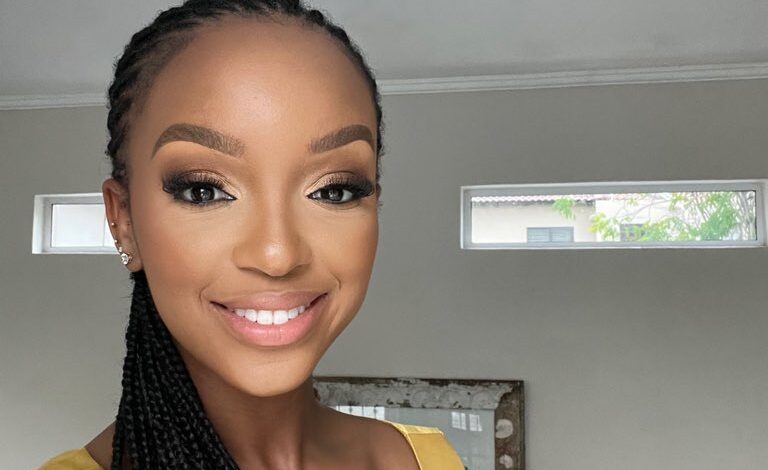 Nandi Madida Hilariously Reacts to Her Speech Being Cut Off At the SAMAs. DJ Sabby, one of the South African Music Awards (SAMAs) hosts, announced that recipients should keep their acceptance speeches within the stipulated time frame. Failure to do so, a song will be played right in the middle of the speech, cutting off the recipient.
Most award recipients kept their acceptance speeches short. However, there were situations which forced the recipients to stay a bit longer on the stage. One such is that of Bheki Ngcobo, popularly known by his stage name Ihashi Elimhlophe. When he received the Lifetime Achievement Award, the legendary musician had his family join him on stage. He did a little singing, and his sons danced on the stage. This took time, and when he eventually got his moment to speake, Ihashi was cut off.
Nandi Madida is another recipient who did not get the chance to say her speech. The award wining singer, actress and media personality was receiving International Achievement Award on behalf of her husband, Zakes Bantwini. Nomcebo Zikode started off singing, before saying a few words, she was followed by Wouter Kellerman. Unfortunately for Nandi, it was already time up, when it was her turn to speak on behalf of Zakes.
Instead of being bitter about it, Nandi is laughing the incident off. She took to social media to share a light moment about the experience.
"I've won a SAMA, I've hosted the SAMAS and I've even been cut off speaking at the SAMAS😂😂😂. I think there's nothing else left to do at The SAMAS.

My husband just landed now from Miami, Congrats my love @zakesbantwini on your international award 💫. And please tell Zakes how it went 😂," she said jockingly.