Celeb News
Londie London Launches Her Own Fragrance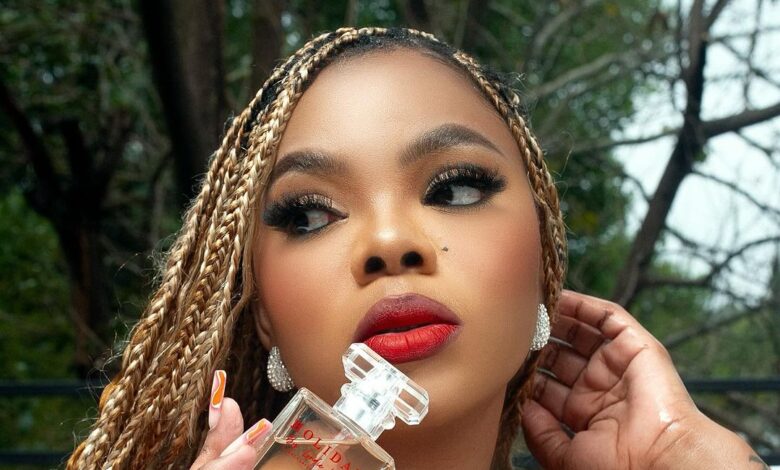 Londie London Launches Her Own Fragrance. One thing about our celebrities, they have multiple streams of income. Many of them have used their public status as well as passion, to venture into business. This is good because, the entertainment industry, might be lucrative, but it is not always stable.
One celebs who is not only relying on showbiz to put food on the table is Londie London. The musician and reality show star is also an entrepreneur has just announced another business venture. Londie has just launched her own unisex fragrance called, HOLIDAY. On the project she collaborated with Fancy Sapphire Cosmetics.
"Introducing HOLIDAY by Londie London A Chypre Floral Amber Woody yummy Unisex Fragrance. HOLIDAY is a collaboration between Londie London and @fancy_sapphire_cosmetics
Bringing you a Luxurious scent at an affordable price 😊😉🌹❤️," she announced excitedly.
Londie London is really invested in business. After studying Jewellery Design and manufacturing at the University of Johannesburg, she ventured into the jewellery business with her own brand called Lonox Jewellery.
She owns a Lingerie line that is known as 'Laced by Londie' which aims to provide ladies with a sexy look and still be able to feel confident in their bodies. She also owns a clothing line called Fly, which consists of short tight skirts and wide-legged pants.
A few months back, Londie teamed up with manufacturer Afrotex to launch her very own line of signature braiding hair, simply named the Londie London Braid. The braiding hair is no ordinary hair either as it comes with a unique selling point of being a stunning 100 inches long, making them the longest braids in Africa.