Celeb News
"I Choose Not to Fight Certain Battles Simply Because I've Got Nothing to Prove," Khosi Twala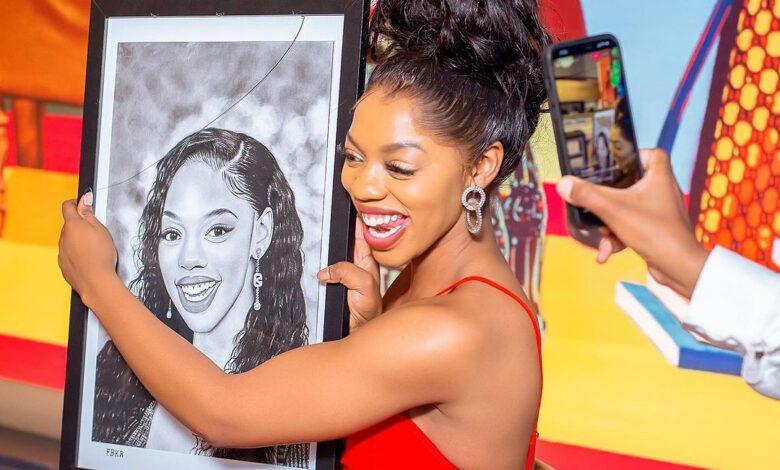 "I Choose Not to Fight Certain Battles Simply Because I've Got Nothing to Prove," Khosi Twala. There is no fan base that celebrates their fave like the Khosi Reigns. This army have been down for Khosi Twala from the minute she entered the Big Brother Titans house to date.
Not only did the Khosi Reigns give her enough votes to win the show, Khosi continues to receives gifts from them. She has received loads amounts of cash, phones, paid travel expenses and everything you can think of. The fan base also votes for her, making sure she bags every award she is nominated in. They also support her business, Active Lifestyle Brands, which recently released some cool gym wear outfits.
The reality show star and entrepreneur was recently treated like a queen by Khosi Reigns at some intimate event. As it is the order of the day, there were gifts as well as cash for their fave. Khosi is over the moon over the cool gesture, and took to social media to share her appreciation.
Someone once said to me Khosi Reigns' love and loyalty gives them goosebumps. I said "Girl imagine me! Imagine how I feel." You guys make me the happiest, from the small to big gestures and the unexpected and random memories we've created.
"I love you! And I'll always will. I choose not to fight certain battles simply because I've got nothing to prove. I've been blessed with the best people who can see through my silly 🤪 jokes and loud laughs."

"Who understands I'm simply human, and couldn't be perfect. I'm the happiest when I'm around you(proof is in the pudding now!)😂, Khosi said.