Celeb News
Fashion
Fashion Designer Biji Gibbs on Honoring Bonang's Wishes When Making Her Dress for Time 100 Impact Awards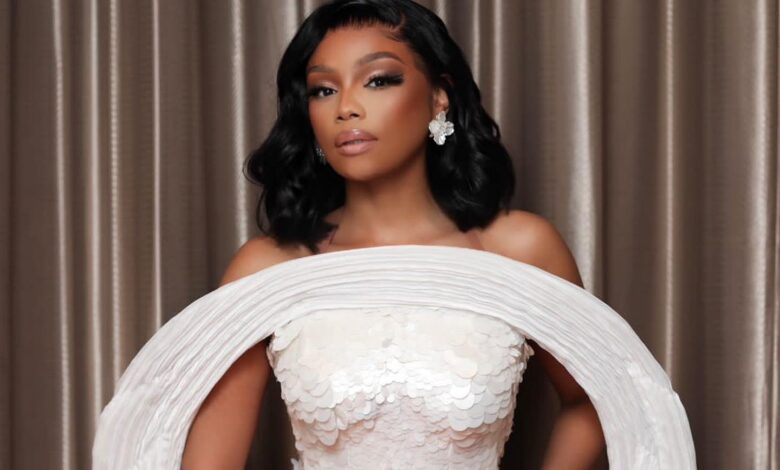 Fashion Designer Biji Gibbs on Honoring Bonang's Wishes When Making Her Dress for Time 100 Impact Awards. When it comes to the red carpet Bonang Matheba never gets it wrong. Every show she hosts or attends, she always steal the show with her stunning outfits.
The multi-award winning media personality and entrepreneur recently hosted the annual Time 100 Impact Awards. The prestigious ceremony took place at the Kigali Convention Center in Rwanda on November the 17th. We all knew that Bonang was going to kill it both as a host as well as a fashionista.
She rocked a beautiful white dress designed by award winning fashion designer, Biji Gibbs. She is the owner, of Biji Couture. a fashion label that has dressed the likes of Natasha Joubert, Connie Ferguson Zozibini Tunzi, Yaya Mavundla among others.
For her dress, Bonang was very particular. She wanted a long gown with a wonderfully snatched waist. The gown had to be something quite spectacular and Biji delivered.
"When Bonang asked me to design a spectacular gown for her hosting duties for the Time 100 Impact Awards in Kigali, it called for an innovative twist on the usual couture gown style.

Bonang asked for a long gown with a wonderfully snatched waist. The picture I had in mind was that of a Jessica Rabbit inspired silhouette which is wonderfully curvy and beautiful," Biji stated.
Going in detail about the dress Biji added, "The heavily sequined fabric is made of varying sizes of round and oval disks creating wonderful depth and interest. Whilst sketching the design, my instinct felt drawn to create an exaggerated circular disc to form a halo around her torso, which seemed fitting for her vibrant energy and presence ✨."