Celeb News
DJ Zinhle Congratulates Her Friend Moozlie On Her Latest Major Ambassadorship Gig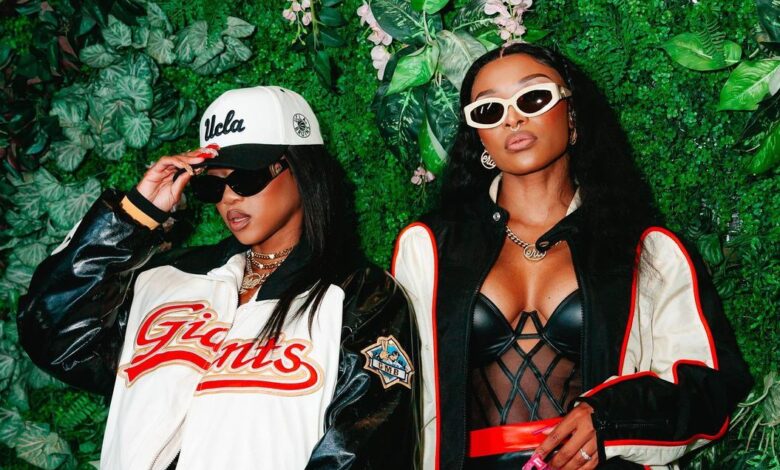 DJ Zinhle Congratulates Her Friend Moozlie On Her Latest Major Ambassadorship Gig. It's always heartwarming and beautiful seeing women in the industry as great friends. Not only that, it's impressive when they support each other's hustles in a major way.
One example is that of DJ Zinhle and Moozlie. We have witnessed the two as best friends, soul sisters and business associates. In the past couple of years, Moozlie took a backseat as Zinhle's friendship with Pearl Thusi blossomed. Now the award winning rapper, media personality and entertainer seems to be the main girl in Zinhle's life. From starring on Unexpected reality show, traveling the world, to doing business together, the two are the epitome of great sisterhood vibes.
Recently Moozlie, was announced at the Face of Factorie Africa. Last week there was a launch party to celebrate the partnership. Most of Moozlie's friends and associates among them Zinhle, attended the epic event.
"Congratulations @moozlie on being the Face of @factorie_africa… Higher & higher!!," Zinhle applauded her friend.
A few days back, Moozlie also got the opportunity to sing her best friend's praises. This comes after the multi-award winning DJ, reality show star and entrepreneur partnered up with French cognac Fine Champagne, Remy Martin. Moozlie expressed how joyful it is to always be by Zinhle's side when she wins. Friends like these!