Celeb News
Bryoni Govender Expresses Gratitude After Placing Top 20 Miss Universe 2023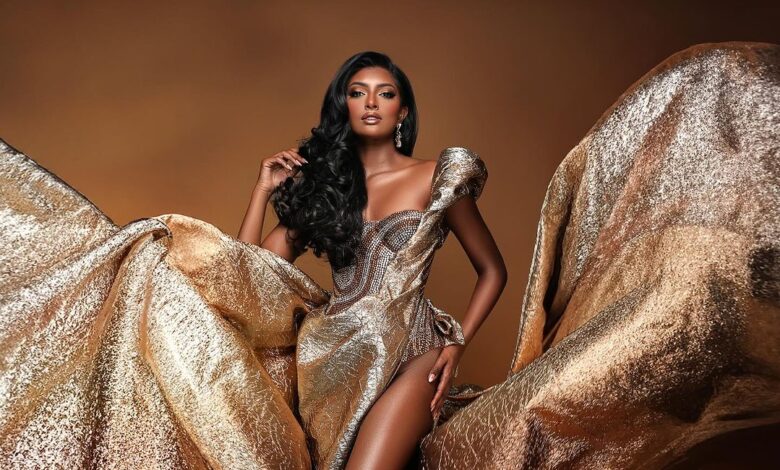 Bryoni Govender Expresses Gratitude After Placing Top 20 Miss Universe 2023. She was one of the hot favorites at the just ended Miss Universe pageant . Bryoni Govender made it to the Top 10 in the Voice for Change competition during the Miss Universe prelims. During her Voice for Change interview, the beauty queen spoke about her advocacy campaign Her Way Out.
The finale of the pageant took place at the José Adolfo Pineda Arena in San Salvador, El Salvador on Saturday 18 November. Bryoni placed in Top 20 but did not make it to the top 10. Sheynnis Palacios, who represented Nicaragua was crowned Miss Universe 2023. Miss Thailand Anntonia Porsild was the first runner up, followed by Miss Australia Moraya Wilson as the second runner up.
Bryoni is all gracious for her journey and how great she did at the pageant. This is already a win for her, as walking the Miss Universe stage has been her ultimate dream. Making it to Top 20, also showed how very well Bryoni represented the country.
"Last night my wildest dream of walking on the @missuniverse stage came true, and we, South Africa, made Top 20," Bryoni said.
"I wore my heart on my sleeve and gave 100% of myself which is why I woke up this morning with a wealth of peace and gratitude to have had this once in a life time experience.

The most rewarding part of this entire journey was receiving all the kind words of encouragement, love and support from my fellow South Africans! I hope to have made you all proud! ♥️🇿🇦", she expressed her immense gratitude.