Celeb News
"A Month Ago, I Lost My Dad," Mapula Mafole In Mourning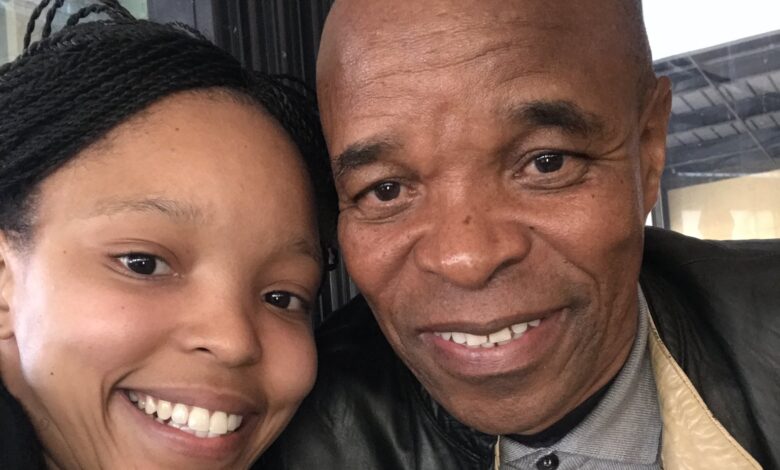 "A Month Ago Today, I Lost My Dad," Mapula Mafole In Mourning. Losing a loving father is a daughter, is one of the most devastating experiences ever. Mapule Mafole is fresh in that pain as she lost her father just a month ago.
It goes without saying that the talented actress and DJ was very close with her father. This past Fathers Day, Mapule shared a cute picture of herself posing with daddy dearest. Now he is no more, and all that she has left are memories. Mapule consoles herself with the fact that her father was her biggest fan. She took to her social media platforms to share the devastating news.
Not going too much into details she revealed that her dad passed away from cancer. Mapula also shared that the year has been a difficult one, probably because of seeing a loved on in pain. Speaking about her loss, she stated how much she misses her father everyday, and how heartbroken she is.
"Its been a difficult year. A month ago today, i lost my dad. Im still not okay. I don't particularly want to be here anymore but he would have wanted me to go on. He was my biggest fan and believed in me. Thats my only motivation now. Anyway… I miss you Papa, Mapula said.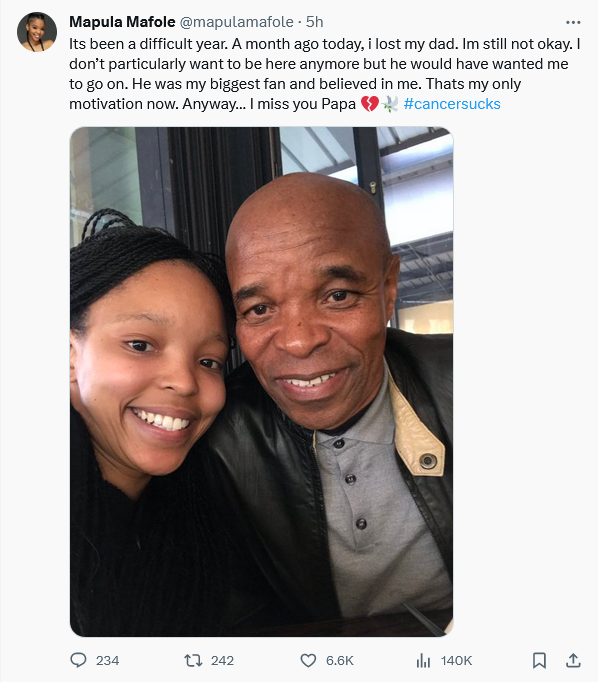 "I miss you Every Day. Each day more than the day before. My heart is broken. Nothing makes sense anymore. Everything reminds me of you. I hate that i cant share things with you anymore. I hate that you are not here. I will love and miss you until my last day Papa 💔🕊️," Mapule said.