Celeb News
Pics! Inside Thembisa Nxumalo's Baby Shower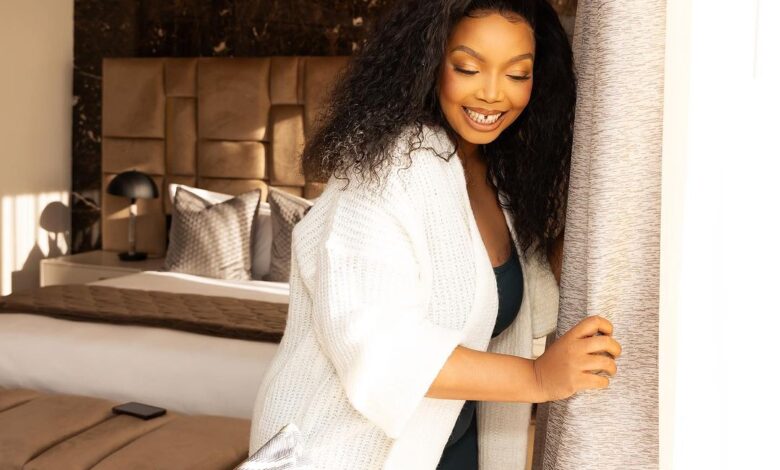 Pics! Inside Thembisa Nxumalo's Baby Shower. Yes, she is pregnant and ready to welcome a whole bundle of joy. This has come out as a shock to many, because Thembisa Nxumalo, has never uttered a word about expecting. She just went about her business as usual, bagging hosting and acting gigs.
Thembisa is one of the many female celebs who has been falsely rumored to be pregnant. Back in 2021, around June, there were speculations that she was expecting. This was because the award winning media personality looked as radiant as ever. She had people talking after sharing a picture of herself on the Amazing Voices Africa set, a show that she presented. Immediately after that, a lot of her followers concluded that she was pregnant. Thembisa, did not confirm or deny the speculations, she just let time reveal the truth.
A couple of days back, the speculations resurfaced again. This is after Thembisa shared pictures of herself hosting Outlaws premier. Rocking a figure hugging black skirt with a black shirt tugged in, there was evidence of a bump. Still Thembisa did not deny or confirm if there was a bun in the oven,
Only today, she shared two pictures from her baby shower. On the caption, she confirmed that she doesn't fancy announcing things. Well, this is so her, one case in point is her wedding, which was kept under wraps. This mom of twin boys also added that she is expecting another boy.
"I'm not one to announce things so I'm just gonna say: I'M GOING TO NEED A BIGGER CAR and NAPPIES, LOTS AND LOTS NAPPIES💙🥹. #TessBabyShower #ItsABoy," she said.