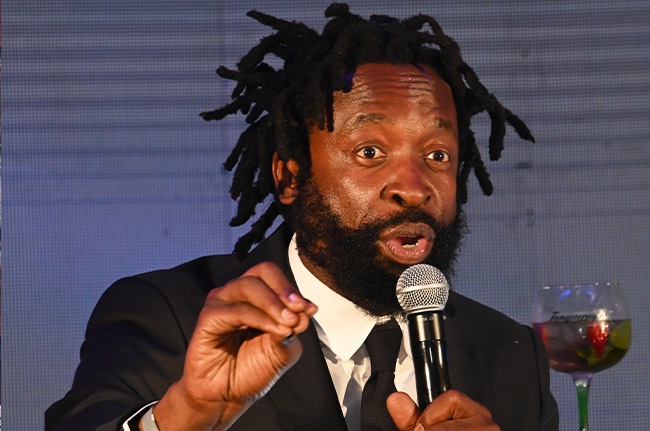 DJ Sbu Warns Against Possible 2nd Lockdown. Could we survive it this time? Already many are still suffering the repercussions of the lockdown, which took a whole two years. It came with loss of employment, businesses closed down, some indefinitely, disruption in education, no outside entertainment among other restrictions.
The country had its first lockdown on 27 March 2020. Presidents Cyril Ramaphosa announced that from 1 May 2020, a gradual and phased easing of the lockdown restrictions would begin, lowering the national alert level to 4. From 1 June, the national restrictions were lowered to level 3. The restrictions were lowered to alert level 2 on 17 August 2020. From 21 September 2020, restrictions were lowered to alert level 1.
In December 2020, the country experienced a 2nd wave of COVID-19 infections, mostly with infections from the SARS-CoV-2 Beta variant. The lockdown was tightened from an adjusted level 1 to an adjusted level 3 starting on 29 December 2020. The lockdown was lowered from an adjusted level 3 to an adjusted level 1 starting on 1 March 2021. On 17 February 2021, the national COVID-19 vaccination program was officially rolled out.
On 31 May 2021 the country was moved from adjusted level 1 to an adjusted alert level 2, due to a 3rd wave of infections. On 15 June 2021 the country was moved to alert level 3. On 28 June 2021, the country was moved to adjusted level 4, with the Delta variant fast becoming the dominant strain in the country. On 25 July 2021 the country was lowered to adjusted level 3. On 13 September 2021, an adjusted alert level 2 took effect and on 1 October 2021 more restrictions were eased by moving to adjusted alert level 1.
During the lockdown, all gatherings except for funerals were prohibited. Restaurants, taverns, bottle stores and all other stores not selling essential goods were to close during the lockdown period. Movement between provinces, and between metropolitan and district areas were also monitored. The sale of alcohol was banned; so as to reduce pressure from alcohol-related incidents putting additional pressure on hospitals.
This is definitely an experience that many dread to go back to. According to DJ Sbu though, we might find ourselves going back to lockdown. The media personality, musician and entrepreneur shared that it's already happening overseas. He advised locals to be fully prepared, in case it hits our shores.
"Lockdowns 2nd round soon. It's happening overseas. Clearly sekunjalo Get ready Hustlers. Don't spend your money. Prepare your business for challenging times ahead. I might be wrong. This is not an official message, I'm suspecting & taking precautions. Just be responsible with your money guys," Sbu said.