Celeb News
10 Interesting Facts About Generations: The Legacy's Rebaone Kgosimore (Paul Moroka Jr)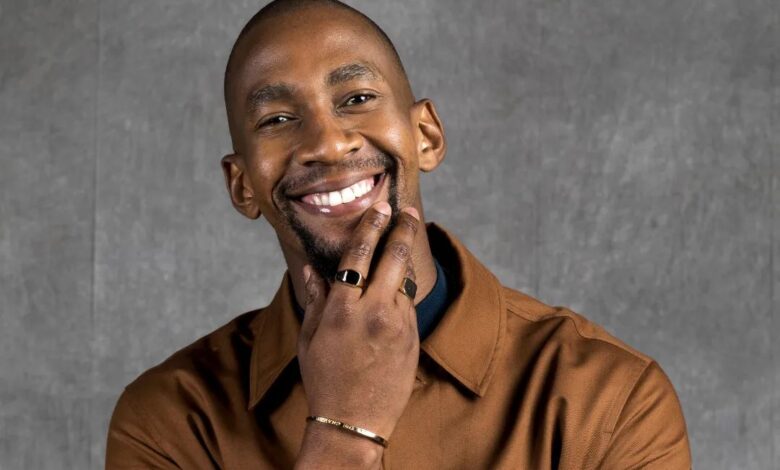 10 Interesting Facts About Generations: The Legacy's Rebaone Kgosimore (Paul Moroka Jr). He is definitely one of the actors to keep an eye on. Rebaone Kgosimore has a wealth of stage, TV and film experience. He is currently doing his thing on Generations: The Legacy, with a lead role.
1. Rebaone Ben Kgosimore started High School at Itirele Zenzele Comprehensive school in 2007 and Matriculated there in 2009.
2. He then furthered his studies at the University of the Witwatersrand, and graduated with a BA in Dramatic Arts.
3. Rebaone has acted in various shows like One Piece on Netflix, Scandal!, Noughts and Crosses. He has also been on Shuga Down South 2, Outlander and on Roots as Kalabi.
4. He also a great theater actor, with a couple of shows under his belt. His theater shows include Antony and Cleopatra, Pinocchio, King Kong, The Adventure of Oliver Twist and Under The Baobab Tree.
5. Rebaone has also featured in films like Vice Versus as Ben, Feel it as a Soldier, Amen – D and Babalas as the University student.
6. His patience finally paid off, and now Rebaone has a lead role as he plays Paul Moroka on Generations The Legacy on SABC1. He stepped into the mighty Moroka family, as Kabisi Moroka's son and a lot is expected from him.
7. Rebaone is a man of many talents, and radio presenting is one of them. He is a former Radio presenter at VOW(Voice of Wits) FM.
8. Aside from acting, Rebaone is also good at singing, dancing (Contemporary, Latin & Ballroom, Hip Hop) soccer, cricket, boxing as well as basketball.
9. Rebaone has also landed his talent to commercial ads. A few years back, he did a commercial with ABSA for their Pan Africa territories.
10. The talented entertainer is also great with accents. Rebaone can effortlessly do both the American and British accents