Employment
Dream of Working From Home? If So Check Out These 10 Lucrative Careers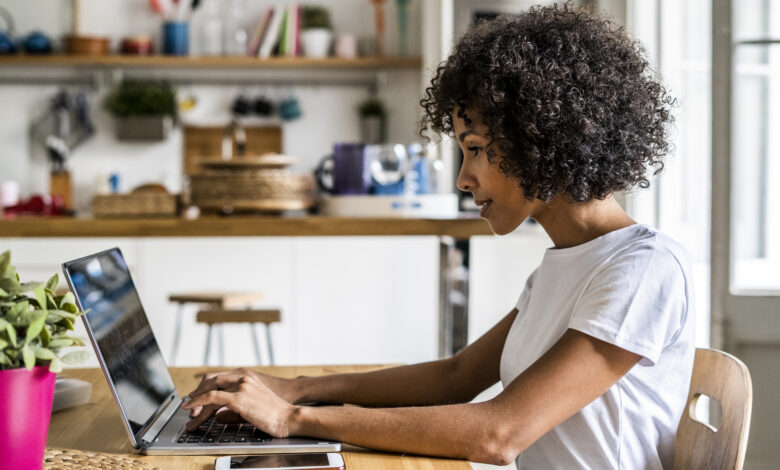 Dream of Working From Home? If So Check Out These 10 Lucrative Careers. So many people are now working from home, but not by choice. The Covid-19 pandemic has forced employers to reduce the number of staff member in offices, to now work from home. Some employees have adjusted well, such that many job seekers dream of having flexible jobs that would allow them to work from home. If you are one of those individuals, check out some of the careers that can allow you to work from home, below.
1. Online Educator
Similar to traditional teachers, online educators provide instruction for specific subjects, prepare lesson plans, and monitor student progress. This position is perfect for anyone with a teaching degree and a specific skill such as fluency in a foreign language. You'll teach a class via an online platform such as Zoom or Google Meet. Positions include not just kindergarten through 12th grade but college and continuing education in all subject areas.
2. Proofreader
A proofreader ensures written content is free of grammatical, spelling, punctuation, and formatting errors. If you have attention to detail and are familiar with the AP Stylebook and the Chicago Manual of Style, you can make quite a comfortable living proofreading for advertising agencies, websites, public relations firms, and textbook writers. This work is extremely flexible and can be done on your own schedule provided you meet the deadline for proofreading the document.
3. Baker/Caterer/Chef
If you have a knack for baking or cooking, then turn your passion into a side business. From your own kitchen, you could start a catering business or become a personal chef. If you're a baker, you could sell you goods to friends, neighbors, online or at local farmer's markets.
4. Blogger
Blogging is inexpensive and easy to start doing. It could be as simple as you just writing about your favorite music or food, and eventually, you can start generating money from your site. Just keep in mind that you need to pay patient when it comes to cashing in on your blog.
5. Social Media Manager
Almost every organization out there is present online. Because of that, there are a lot of organizations who need someone to manage their social media accounts, and some may even want you to completely develop a social media strategy for them.
6. Photographer/Videographer
The industry might be congested, but if you market yourself well and are good at what you do, you can make a killing. Even though everyone has a camera on their phone these days, there's still a need for these types of professionals like for events like weddings. You can also sell your images on some websites
7. Consulting
If you have experience and knowledge in a specific area, then consider sharing it with others. For example, if you're an accountant or lawyer, then you can provide advice to small businesses for a pretty penny. You could also consult businesses on how to use a new software program or how to become more environmentally friendly.
8. Graphic Designer
Many businesses are in need of someone to design their logos, websites or visual ads. If you have a degree or certification in this area, you can make a comfortable salary annually. The more skilled you are, the more clients you'll likely get through word of mouth.
9. Web Developer
More technology companies are moving their positions from office to flexible or remote roles. If you have a bachelor's degree in computer science or a related field, completed a bootcamp program, or have other comparable programming experience, you could look for full-time job listings that offer flexible or remote work locations.
10. Repairer
If you have a knack for fixing things, like bicycles, cars or computers, then consider launching your own repair business. It probably doesn't cost more than a little marketing to get started since you probably already have the tools and resources.