Pics! Lasizwe Gets Ready for Festive with a Cool Hairstyle. The festive season is always the greatest time to try something new. After such a heavy year, people just want to let loose and have a bit of fun. One way to do that is to have a makeover. Funky colorful hairstyles are some of the most popular trends around this times. Some people plait with colorful hairpieces, while others like Lasizwe dye their hair instead.
If you have been wanting to stand out this festive season, you might as well check out Lasizwe's new look. He is well known for taking risks with hairstyles and always nails them. The YouTube content creator, reality TV star and media personality has just gone Black and White, literally! Lasizwe dyed one side of his hair white, and the other side remained black.
"Took the biggest risk with my hair, should I post it?" Lasizwe asked, before unveiling his new look.
After that, he decided to be bold enough to share the new look on his social media platforms. Guess what, his followers love it for him, and most of them are inspired to try it. Talk about being a trendsetter!
Monochrome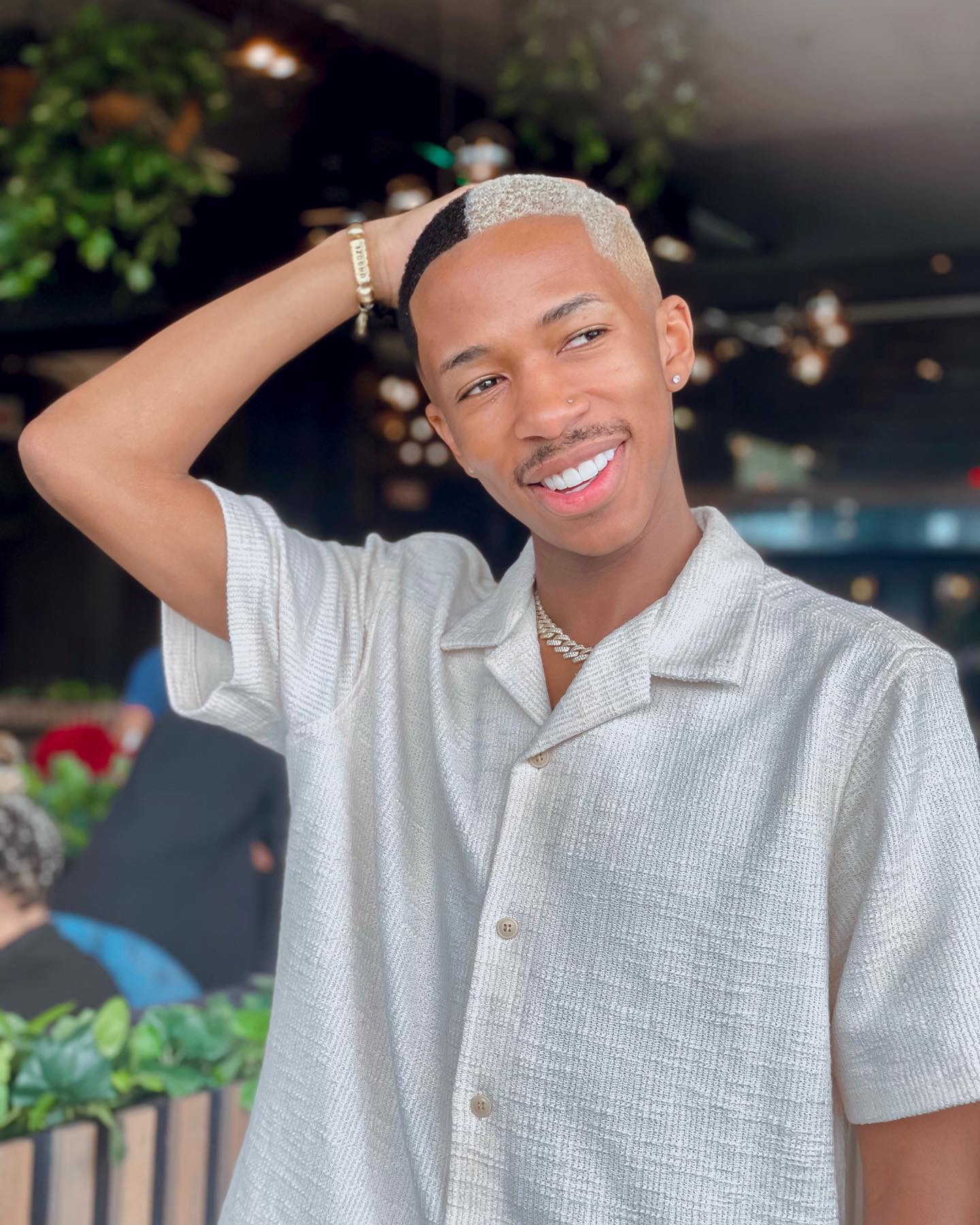 Issa Trend!