Excellence! SA Celebs Who Graduated In 2021. Graduation day is one of the most special day in anyone's life. It means that despite all odds, you actually completed what you started. Although this does not guarantee immediate employment, a qualification gives you a big advantage over other job seekers.
It was quite heartwarming to see a number of our celebrities graduate in different fields this year. As much as most of them are successful and have great careers, they went on to show that nothing beats having a qualification as back up. Some of these celebs finished their studies in the past year, but couldn't go through with graduation ceremonies because of Covid-19 restrictions.
The likes of Shudufhadzo Musida, Mapaseka Mokwele, Mmabatho Montsho and so many others made themselves and their families proud by leveling up with their education.
Shudufhadzo Musida
Shudufhadzo Musida is one of our beauties out there with brains. The Miss South Africa 2020 and published author graduated in July with a BA Honours in International Relations from the University of the Witwatersrand. The graduation ceremony was held virtually due to the Covid-19 pandemic. However, Musida was a guest of the Wits vice-chancellor, Professor Zeblon Vilakazi.
Mapaseka Mokwele
Another personality who had their graduation this year is Mapaseka Mokwele. Although she finished her Masters around late 2019 to early 2020, the media personality could not graduate because Covid-19 happened. Mapaseka was also not keen on having a virtual graduation ceremony, so she just let it be. This September though, she was invited to a physical graduations at Wits University.
Mmabatho Montsho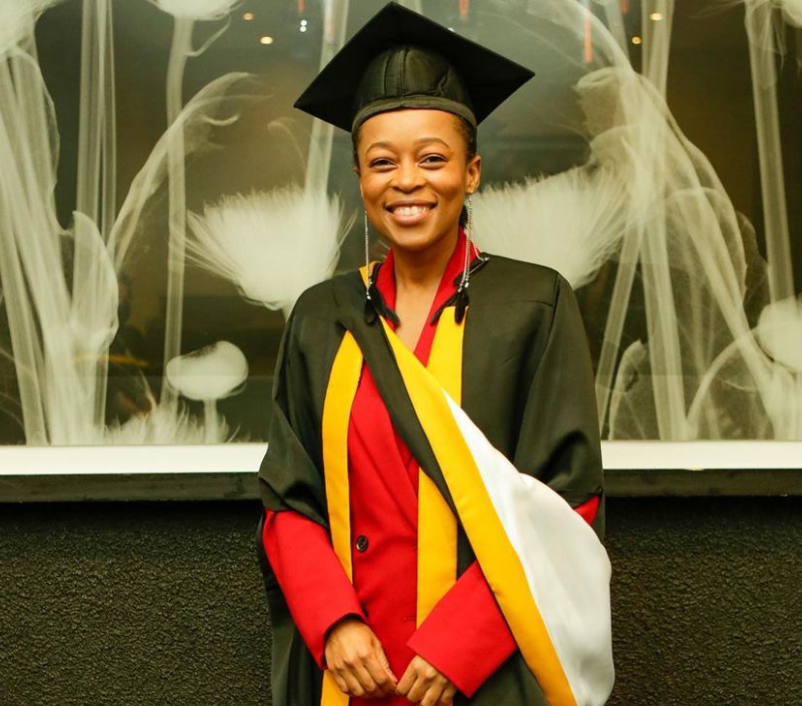 Another personality we are proud of is Mmabatho Montsho. The talented actress and award winning film maker, has earned an MA in Screen and Script Writing. She could have graduated back in July 2020, but unfortunately Covid-19 stood between her and her big day. As they say good things happen to those who wait, and Mmabatho waited for the perfect opportunity to graduate.
Cedric Fourie
In July, Cedric Fourie bagged himself a major qualification. The Skeem Saam actor who plays hunky businessman Lehasa Mpaosa, took to social media to announce that he is now a UCT Graduate. He successfully completed his postgraduate Diploma in Management Practice.