10 Times Kay Sibiya's Son Served Us Epic Hair Goals. Or should we say hair envy? From the day his parents showed him off to the public, it was evident that Kion Zesimdumise Sibiya was going to be a stylish baby. His parents always made sure that he stepped out in style from infancy, and he has kept that up.
Kion's doting parents Kay Sibiya and Judie Sbahle Kama are responsible for his Instagram page, where they share beautiful content about him. One thing that always stands out about him is his hair. At only two years old, Kion has served us hairstyles that most of us can only dream of. He specializes in cornrows, ponytails, and just letting his Afro free.
If you don't know what to do with your toddler's hair, then draw inspiration from young Kion. Better yet, you can even follow the Instagram influencer on his page which currently stand at more than 21k followers. In the meantime check out his pictures below.
1. Celebrating First Birthday in Style
2. We Can't Get Enough of the Neatness
3. Hello Charmer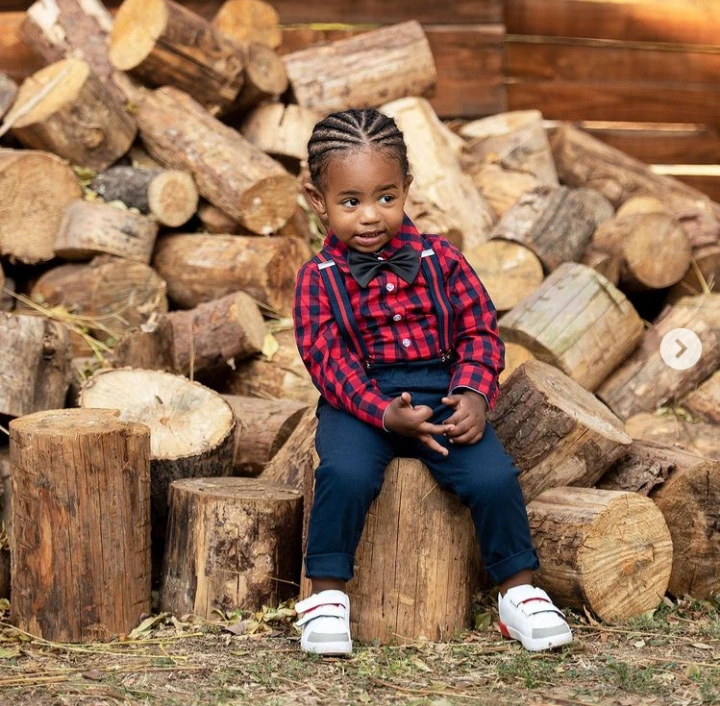 4. African Prince
5. Of Cornrows and Things
6. Coolio Vibes
7. Own Your Afro
8. Twinning With Dad
9. Hair Me Out
10. Perfect Ponytail