Celeb Interviews
Mbali Nkosi Makes Herself a Powerful Promise to Mark Her Birthday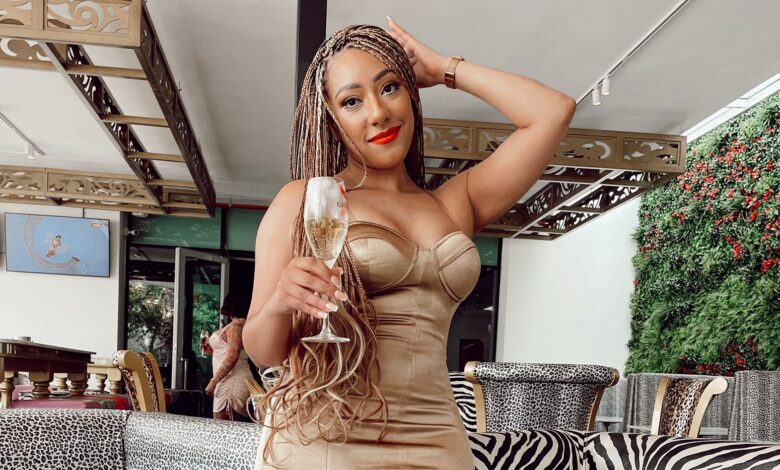 Mbali Nkosi Makes Herself a Powerful Promise to Mark Her Birthday. Nothing in this world is as powerful as affirmations. They help you to concentrate on achieving your goals in life, give you the power to change your negative thinking patterns and replace them with positive thinking patterns and they can also reaffirm the positivity back into your life and help regain or increase your self-confidence.
This is very true, more so when you look at the lives of those who swear by affirmations. One such is Sbahle Mzizi, who is by far one of the smartest toddlers out there. Among other things, she believes that she is beautiful, smart, light and leadership. Before inspiring others out there, little Sbahle uplifts herself first.
Another celebrity who believes in affirmations is Mbali Nkosi. Instead of waiting for people to shower her with birthday shout outs, the media personality, reality star, actress, musician and entrepreneur has decided to take the bull by its horns. Mbali has penned herself some powerful affirmations, and were are here for her inspirational words.
On her birthday message, Mbali opens up about having been strong too many times. Now she just wants to be light as a feather, to be graceful, to be at peace and just go with the flow. She is excited about this new chapter in her life, and we wish she gets the desires of her heart fulfilled.
"Happy birthday Mbali This next year I don't pray for strength, I've been strong too many times, if anything I pray to be a feather, light, graceful, at peace, go where the wind takes and provide happiness where ever I go I'm excited for this next year I love you dude," Mbali said.
Happy birthday Mbali
This next year I don't pray for strength, I've been strong too many times, if anything I pray to be a feather, light, graceful, at peace, go where the wind takes and provide happiness where ever I go

I'm excited for this next year

I love you dude! 🤍 pic.twitter.com/1xSuEgop6r

— Mbali Nkosi (@TheeMbaliNkosi) October 28, 2021