Celeb News
B*tch Stole My Look! Anele Mdoda Vs Kelly Rowland: Who Wore The Bikini Best?
B*tch Stole My Look! Anele Mdoda Vs Kelly Rowland: Who Wore The Bikini Best? Of all the pictures that Kelly Rowland has recently been sharing, this one here is going to cause a stir. For those who don't know, every time the America superstar shares a hot picture, Anele Mdoda gets dragged because of what she once said about Kelly's looks.
Anele who is one of Beyonce's die-hard fans took to Twitter in June 2020, insinuating that Kelly is only pretty because of make up. She even said she has the receipts to prove that. American Twitter as well as South African Twitter dragged the media personality calling her all sorts of names, with some saying she is Pumba. Since then, Anele has been catching smoke every time Kelly shares a picture on social media.
A month ago, Anele took over the Maldives and shared some of her hottest bikini pictures on social media. Many of her fans applauded her, more so since she has lost a bit of weight and looks absolutely stunning. Well, well, well, what do you know! Kelly has just shared a picture of herself in what looks like a yacht, rocking exactly the same swim wear that Anele wore for her vacation.
As expected, the comparisons between the two ladies immediately began. Unfortunately, Anele is getting dragged again, worse still by South Africans. Some believe that Kelly is aware of what always happen in SA when she posts a picture, so she was shutting down the confusion for good. Others on the other hand argue that she doesn't even know that a certain South African by the name Anele exists.
Nonetheless, you can still pick your fighter from the two ladies. From our side, they both carried the look well, as they have different body types as well as different styles.
Kelly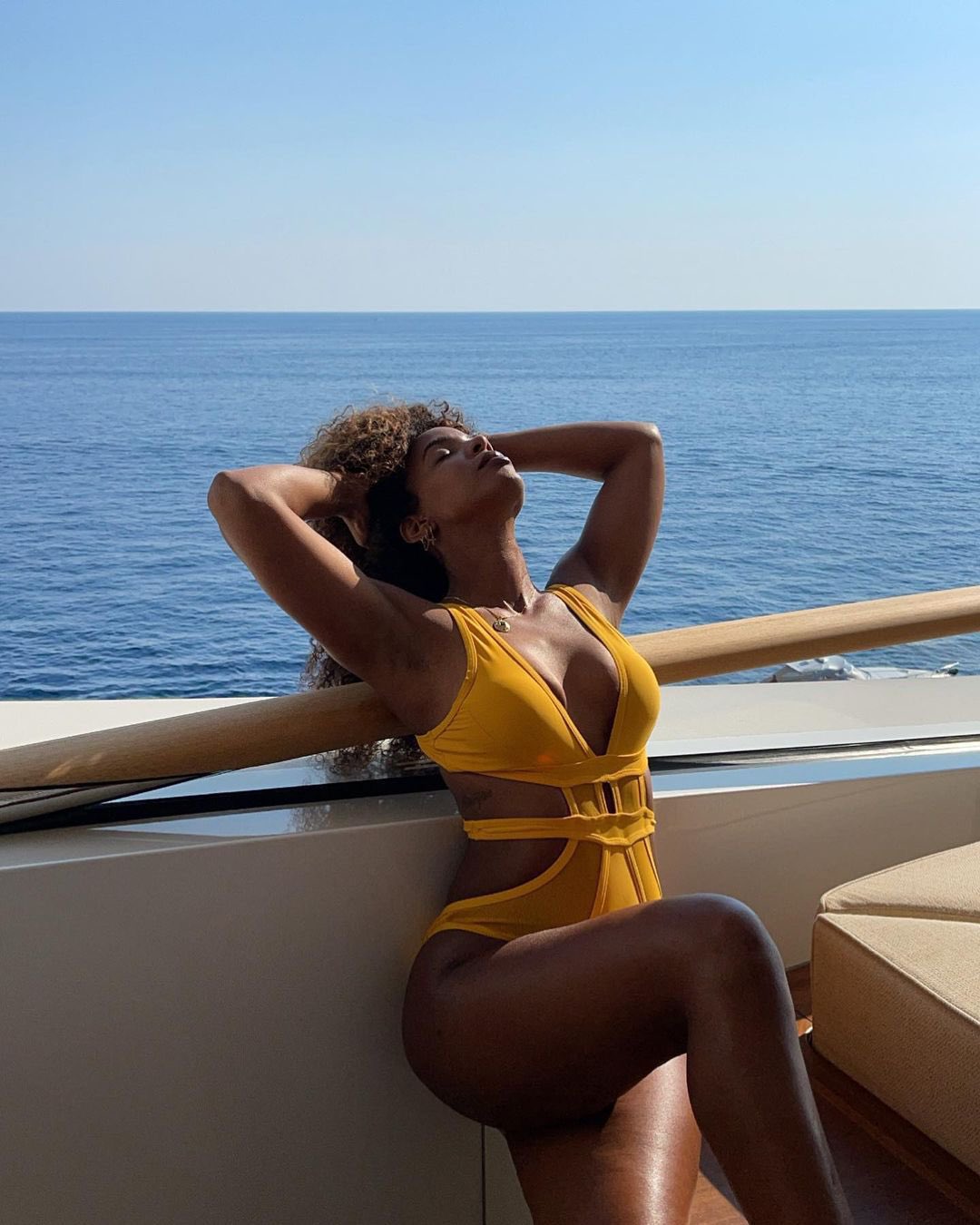 Anele
Check out what some tweep had to say though.
The swimsuit, the setting, and the dates these pictures were posted, make a very compelling argument that Kelly Rowland did this on purpose to make a very loud and clear point. pic.twitter.com/ImRqK9se9W

— Alphabet Fascist 🏳️‍🌈 (@MvelaseP) September 16, 2021
Kelly Rowland
not nice when she's doing this to Anele pic.twitter.com/1ZJvywnJmy

— Sheabutterbaby (@DineoTsaBadimo) September 16, 2021
Bathi Kelly is wearing it and Anele uyinxibile. pic.twitter.com/tOwjAS8KXy

— Zwelithini (@Zweli_Thixo) September 16, 2021
I swear, Kelly Rowland is enjoying this hype now 😂😂😂I think she recognized it 🤣🤣🤣

— unarine🤍 (@phalanndwa6) September 16, 2021
So Kelly Rowland took it there? 💀

— Olwethu Leshabane (@Olwe2Lesh) September 16, 2021
I really don't think Kelly Rowland even thinks about Anele like that hey. https://t.co/EYivnVVsIW

— naledi (@naledimashishi) September 16, 2021