Celeb News
B*tch Stole My Look! Amanda du-Pont vs Babalwa Mneno: Who Wore It Best?
B*tch Stole My Look! Amanda du-Pont vs Babalwa Mneno: Who Wore It Best? It's very rare to see celebrity women rocking the same outfit. This is mainly because they normally engage the services of designers who tailor make outfits for them when they attend functions. But if it happens that two celeb women have the same outfit on, they always stand out, each in their own way.
This time around two women who rocked the same outfit are Amanda du-Pont and Babalwa Mneno. It goes without saying that both women are fashionistas in their own right. Babalwa, who is a veteran model, reality TV personality and an entrepreneur never puts a wrong foot forward when it comes to fashion. She is one of those personalities who has been in the game for long, and her fashion sense never gets out of style.
Amanda as well holds her own in the world of fashion. Paired with an amazingly beautiful face and a hot body, the talented actress, TV host and businesswoman always steals the show at the events that she attends. As a fashion enthusiastic, Amanda opened her own online clothing store named Tribe Capitol, a few years ago.
Amanda and Babalwa recently attended Bafana Sindane's birthday party, where they both came wearing identical versace pants paired with sexy white tops. Instead of being all awkward around each other, the two took pictures and hyped each other's look. We stan such kind of queens.
Amanda du-Pont
Amanda looked all sorts of gorgeous, pairing the pats with some sexy heels.
Babalwa Mneno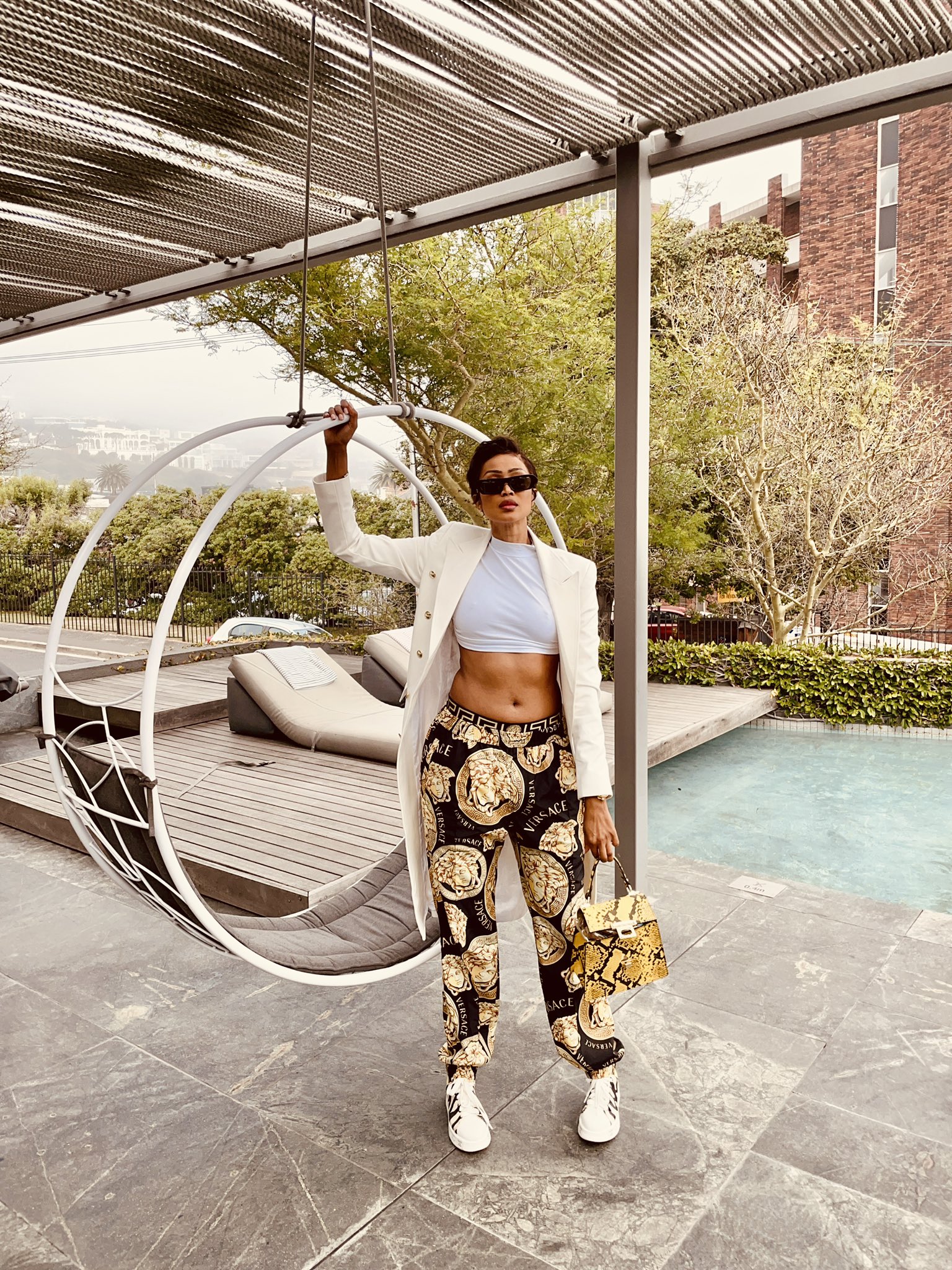 Babalwa completed her stunning look with a knee length white coat and white cool sneakers.