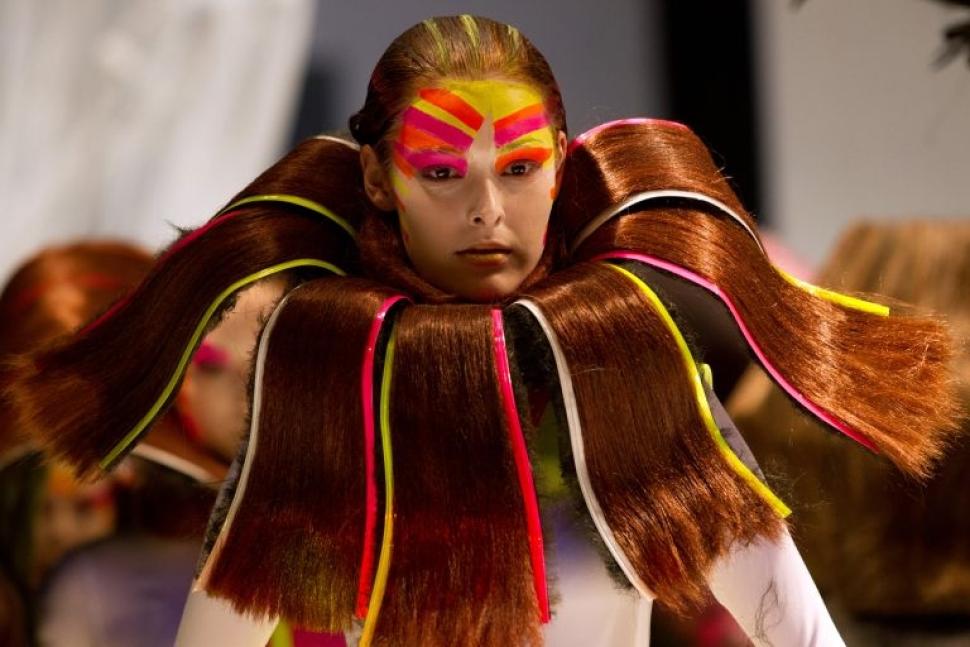 Designers are unpredictable, some of the work they show on the runway will leave you asking how, what the, why and what were they thinking or is anyone expected to wear this in the real world? Is it all for publicity or is it all just for fun? I guess creative minds are crazy minds too. We've all seen them, the ugliest and weirdest designs that only Lady Gaga can wear and here are some of the outfits that left us confused and demanding answers.
1. We are not sure if this is supposed to be a tree or those things soldiers wear when they are in the wild to hide from enemies.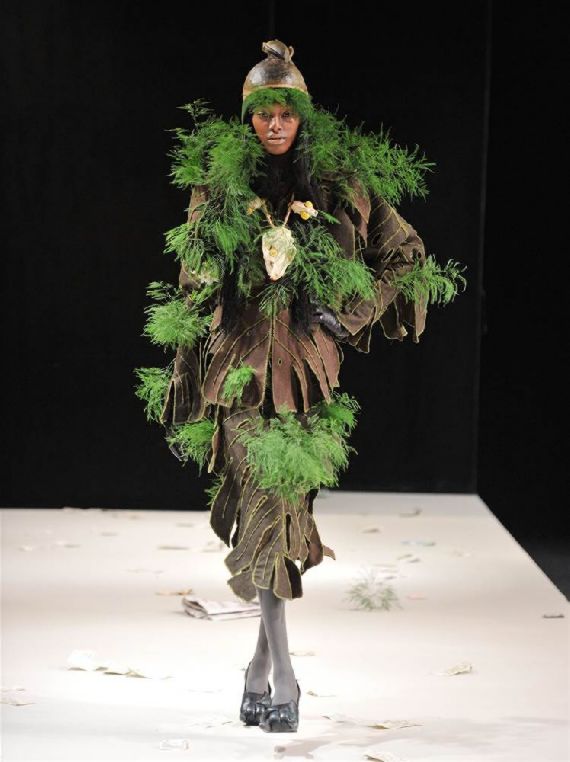 2. Imagine the heat in that thing….or is it for winter?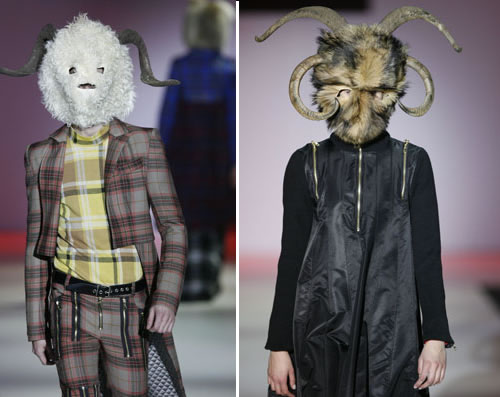 3. I hope this was just for a scene in a movie.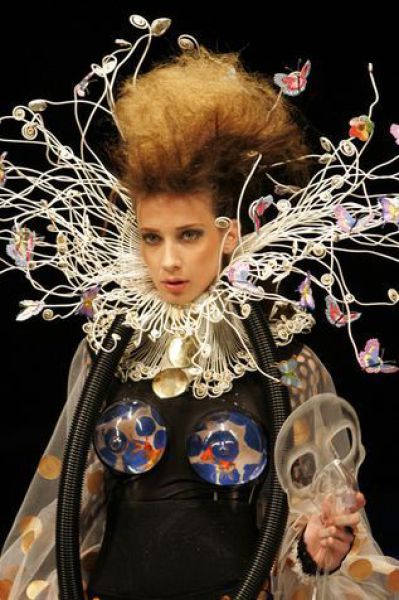 4. Assuming you are no supposed to sit down?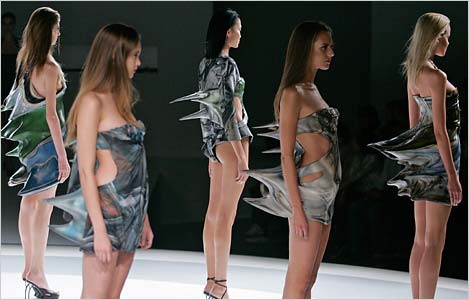 5. Is she supposed to be like that wild bird that stings? We don't understand.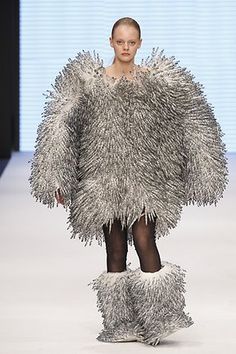 6. Is she a mushroom or what?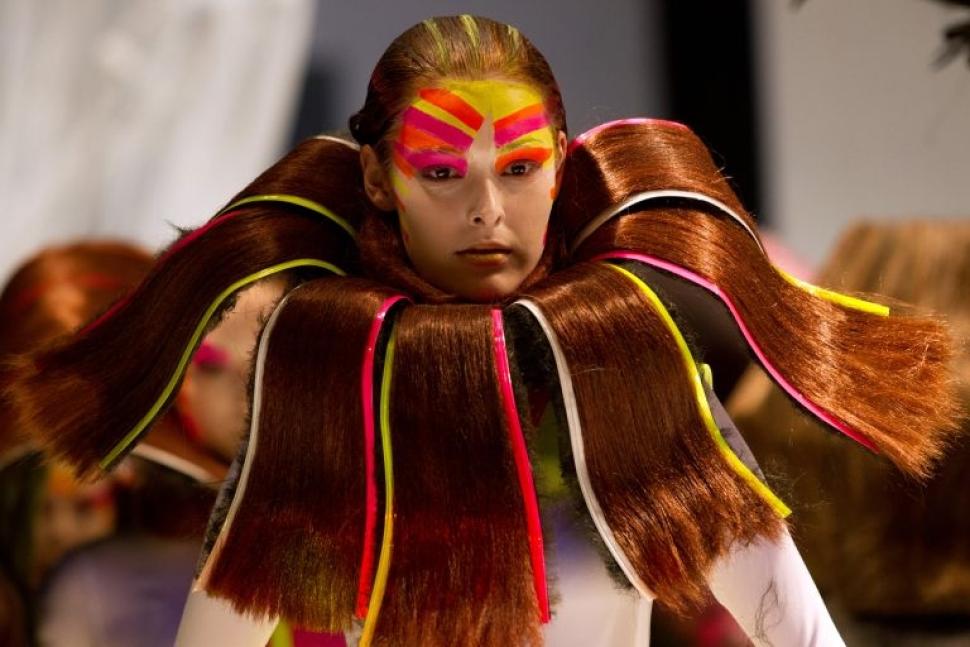 7. Is this a rob or a coat?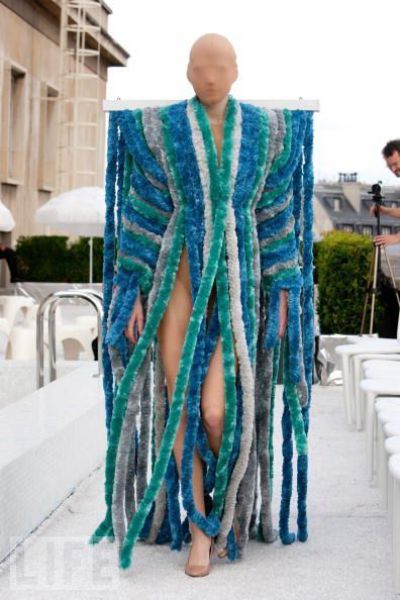 8. What's with the alien faces and why are they at the bottom of the dress.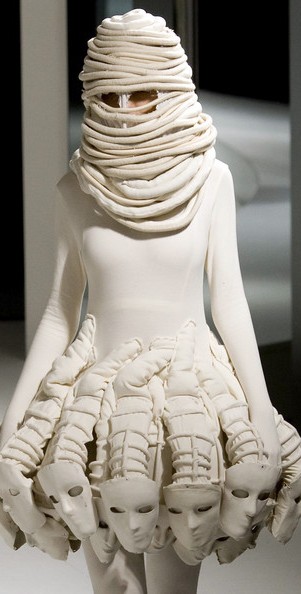 9. Which dessert do you belong to?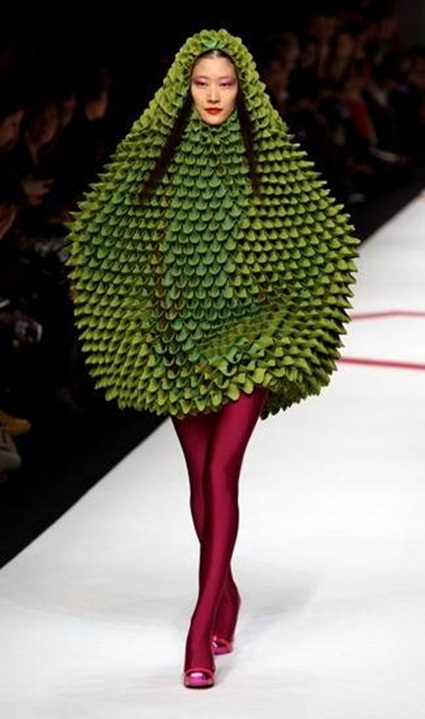 10. What the hell is on that girl's head? Isn't it heavy.