Friday 1 August 2014
Episode 2046
The family plan the memorial service. The taxi driver has been arrested and Khomotjo is not in the clear just yet. Tehobo aligns herself with Susan and Pfuluwani, much to Vele's surprise.
---
Monday 4 August 2014
Episode 2047
Azwindini struggles to come to terms with the tragedy that has befallen the family. The MMC staff pays tribute to one of their fallen members. The police arrive at the memorial service to make an arrest.
Tuesday 5 August 2014
Episode 2048
Khomotjo applies for bail. Vho-Makhadzi wants Azwindini to track Ndalamo down. The body is taken back to Thathe.
Wednesday 6 August 2014
Episode 2049
The family start to arrive in Thathe for the funeral. Moriti and Lerumo are furious that Khomotjo got bail. Busi is not pleased when James arranges for Nthabeleng to come and stay with her while he is in Venda.
Thursday 7 August 2014
Episode 2050
Khomotjo struggles to come to terms with her own grief. Vhakwevho prepare to say goodbye to one of their own. It is the end of an era as a Mukwevho family member is laid to rest.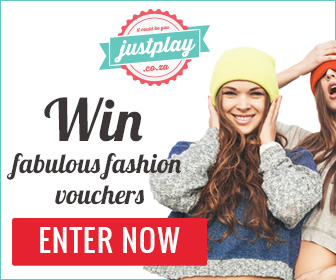 Friday 8 August 2014
Episode 2051
Thandaza demands that Khomotjo step down from MMC. The Mukwevhos reflect back on Albert's funeral. Azwindini has a proposal for Simon.
---
Monday 11 August 2014
Episode 2052
Lerumo is asked by his family to help a man who tried to kill him. Malume Themba almost busts Thuli. Azwindini charges Borosi with a task to reclaim what is theirs from the enemy.
Tuesday 12 August 2014
Episode 2053
Khomotjo and the Taxi Driver have to plead in court. The Mukwevho family starts picking up the pieces of their lives. Pat gets to meet Malume Themba.
Wednesday 13 August 2014
Episode 2054
Borosi thinks the Mojalefas must pay for Albert's death. Khomotjo's lawyer wants to know if the taxi driver has any evidence that can be used against her. The reading of Albert's will is set to take place in Thathe.
Thursday 14 August 2014
Episode 2055
The detectives are closing in on Khomotjo. Azwindini's house is unsettled by a surprise guest. Khomotjo is relieved when her ally comes back.
Friday 15 August 2014
Episode 2056
Albert's will is read and there are a few surprises. Vusi dares Sthe to do something about his crush on Busi. The Detectives find evidence that proves Khomotjo's guilt.
---
Monday 18 August 2014
Episode 2057
Moriti plants a seed of doubt in the mind of the only person willing to fight for Khomotjo. Borosi is not content with his brother's Will. Thuli is uneasy when she finds out her arch enemy is back in town.
Tuesday 19 August 2014
Episode 2058
Khomotjo is interviewed by Leanne Manas. Hangwani says goodbye to the Mukwevhos. Gizara cooks up a plan to keep Albert's money in the family.
Wednesday 20 August 2014
Episode 2059
Khomotjo convinces Carol to be her character witness. Borosi offers to marry Hangwani as a means of keeping Albert's money and shares within the Family. KK asks Thandaza if he can offer Gundo an internship at MMC.
Thursday 21 August 2014
Episode 2060
Khomotjo revels in her new position as a champion of Women's Rights. KK tries to get through to Gundo. Azwindini is worried his uncles' request will alienate Hangwani.
Friday 22 August 2014
Episode 2061
The prosecutor tells the court that they would like to admit new evidence. Borosi tells Simon about his plans to marry Hangwani. Simon clearly doesn't think it's a good idea. Hangwani consoles an angry Rendani and tells her not to be jealous of her brother.
---
Monday 25 August 2014
Episode 2062
Khomotjo learns the truth about the poison bottle. Borosi tries to wheedle his way into Hangwani's heart. Gundo has a rude awakening at MMC.
Tuesday 26 August 2014
Episode 2063
Phathudi's Lawyer puts Lerumo on the spot. Busi sees Gundo through new eyes. Azwindini gives Borosi the go-head as far as Hangwani is concerned.
Wednesday 27 August 2014
Episode 2064
The Defense lawyer tears Tryphina down on the stand. Borosi is confident that the family will be able to get Hangwani to concede to his proposal. Busi fails to get Nonny to hook her up with her new crush.
Thursday 28 August 2014
Episode 2065
Pat takes the stand in Khomotjo's trial. Azwindini and the Uncles tell Hangwani that she must marry Borosi. Sthe is desperate to take Busi on a date. But Busi has eyes for someone else.
Friday 29 August 2014
Episode 2066
Things take a turn for the worse for Khomotjo when the Taxi Driver enters into a plea bargain. The Mukwevho family puts pressure on Hangwani to make a decision. Sthe thinks he is making good progress with Busi.