Friday 1 August 2014
Episode 3321
Will Gita back off and allow love to blossom between Ty and Lerina? Oubaas sees trouble looming when Dolores invites him and Hilda on a hiking trip in the Alps.
---
Monday 4 August 2014
Episode 3322
The Hillsiders are excited about Bobby van Jaarsveld's appearance at the Club. Sexy Pulane has trouble keeping a sleazy bloke's hands off her.
Tuesday 5 August 2014
Episode 3323
Will Irma finally find a job? Aggie realises she was silly to doubt Lindile – but how long with her confidence last?
Wednesday 6 August 2014
Episode 3324
Can Oubaas wiggle himself out of the Alps tour? Paula's excellent makeover of Matrone has unexpected consequences.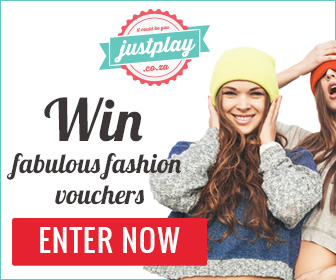 Thursday 7 August 2014
Episode 3325
The girls arrange a protest march against sexual harrassment. A crisis hits Hilda hours before she has to leave for the airport – can she still catch her flight?
Friday 8 August 2014
Episode 3326
Gita and Ty clash over his handling of a loyal supplier. Who will take part in Paula's vlog discussion on relationships?
---
Monday 11 August 2014
Episode 3327
How does Sonja feel about her mom's new job? Will memories of Antoinette drive Ty and Lerina apart?
Tuesday 12 August 2014
Episode 3328
Irma is humiliated in the boutique. Ty and Gita receive an unpleasant surprise. Is Aggie doubting Lindile's feelings for her again?
Wednesday 13 August 2014
Episode 3329
Nadia receives an email from someone from her past. Sonja is upset when the news of her pregnancy is leaked at school.
Thursday 14 August 2014
Episode 3330
What's in the letter that Bertus hides in Sonja's biology book? Pulane is molested at the Club.
Episode 3331 Please note: this episode is PG13
Will Pulane escape from her attacker's clutches? Gita is suspicious when she learns that Lerina refuses to give Ty any info about the story she's working on.
---
Monday 18 August 2014
Episode 3332
What will Lindile think of Aggie's makeover? Gita starts pulling strings to get rid of Lerina. Irma and Sonja's finances become a bigger and bigger problem.
Tuesday 19 August 2014
Episode 3333
Oubaas gets upsetting news about Hilda. Sonja is shocked by her father's reaction when she asks him for money for a scan.
Wednesday 20 August 2014
Episode 3334
Oubaas departs for Austria, but how will he cope overseas? The friends are shocked when Pulane recognises her attacker in Stasie Ses.
Thursday 21 August 2014
Episode 3335
Oubaas misses his connecting flight in Dubai. Loyiso is shocked when he finds out about Jackson's behaviour.What will Lindile do when he sees Eddy flirting with Aggie?
Friday 22 August 2014
Episode 3336
Will Marko's mother become a problem in Emma and Marko's relationship? Gita and Ty get the shock of their lives: somebody definitely knows about Antoinette.
---
Monday 25 August 2014
Episode 3337
The strange happenings of late are getting on Ty's nerves. The sparks fly when Sifiso bumps into Jackson at Stasie Ses.
Tuesday 26 August 2014
Episode 3338
Will Pulane press charges against Jackson – and what will the consequences be? How did Antoinette's bangle end up in Gita's handbag?
Wednesday 27 August 2014
Episode 3339
Where does Irma suddenly find the money for small luxuries and Sonja's scan? Will Pulane give in to Jackson and his father's threats?
Thursday 28 August 2014
Episode 3340
Will Sonja like the new preggie-schoolwear Felicity designed for her? Emma has to bite her tongue when Marko's mother expects him to go to Prieska to help her.
Friday 29 August 2014
Episode 3341
Will Bruynwaves lose Mr Masiya's contract? Ty is a nervous wreck when yet another strange thing happens. Is Marko finally ready to buy a house?