Friday 1 August 2014
Episode 1845
Stanley works hard to get Lerato to spy on David. Lucilla and Victoria arrange to bring Buhle home.
---
Monday 4 August 2014
Episode 1846
Suffo is evasive about going missing the night before. Ron warns Lerato about double crossing David. Sifiso and S'bu bond. Miles gets some bad news in his second diagnosis.
Tuesday 5 August 2014
Episode 1847
Suffocate finally works up the courage to face up to his real feelings about Niki. Gwala is confident that he has David backed into a corner. Puleng is optimistic about her future with Suffocate.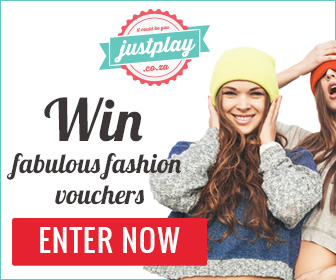 Wednesday 6 August 2014
Episode 1848
Suffocate and Niki have a beautiful wedding reception at Zer011. S'bu and Gail get tipsy and get it on. Puleng is gutted when she hears Suffocate went through with the marriage.
Thursday 7 August 2014
Episode 1849
Suffo sits alone after his wedding night. Lerato toasts herself with a glass of champagne as she prepares to go on her holiday.  Miles asks Victoria a very big question.
Friday 8 August 2014
Episode 1850
Mamokete disapproves of Kop volunteering to fix Sis Bee's sewing machine. David has plans now that he has access to all his wealth. Victoria agonises over Miles' proposal.
---
Monday 11 August 2014
Episode 1851
Kop is feeling the financial pressure, with Reneilwe's tertiary education looming. Gail is getting frustrated with the David situation, and comes crashing into his meeting with Big Man.
Tuesday 12 August 2014
Episode 1852
Kop is super excited about his new business. Mamokete is trying to get him to be realistic but it backfires. Big man meets with Gail, she tells him what she really wants.
Wednesday 13 August 2014
Episode 1853
Victoria shares her suspicions about what's really going on with Buhle, but it's something that Lu is not prepared to hear. Big Man realizes that there's more to Gail and David's relationship.
Thursday 14 August 2014
Episode 1854
Kop is trying his best to juggle his part-time job with his full-time job. Victoria tries to talk to Lucilla but she doesn't want to engage with her allegations at all. Big Man brings Gail into a critical meeting with David.
Friday 15 August 2014
Episode 1855
Gail and Big Man find common ground. David wants Ron to investigate why Big Man is no longer with his gang. Miles confronts Connie over Victoria's fears about Buhle.
---
Monday 18 August 2014
Episode 1856
Lucilla agrees to Miles's request that they take Buhle to be examined by a doctor. The attraction continues to build between Gail and Big Man.
Tuesday 19 August 2014
Episode 1857
Kop is ill, and Mamokete tells him he needs to hire a helper. Big Man makes an emotional appeal to Gail. Miles makes a terrible, terrible discovery.
Wednesday 20 August 2014
Episode 1858
Miles latches onto the idea that Lesedi is abusing Buhle. David offers Big Man half a million rand on condition that he leaves town the same night. The first day of Kop's Repairs does not go as smoothly as Kop had hoped.
Thursday 21 August 2014
Episode 1859
Kop has difficulty treating Bash and Jafta as employees. Miles wants S'bu to trap Lesedi. S'bu finds out about Miles's condition. Big Man wants to make a new start with Gail.
Friday 22 August 2014
Episode 1860
S'bu lets go of his anger that he wasn't told about his father's condition. David and Ron are briefing a hit man when Gail and Big Man enter. S'bu tries to confront Lesedi about the abuse.
---
Monday 25 August 2014
Episode 1861
Big Man tries to find work. Miles and Lu visit a counsellor who might be able to help with Buhle.
Tuesday 26 August 2014
Episode 1862
Bash and Jafta unite against Kop. Lucilla and Miles take Buhle to the counsellor, and receive some bad news.
Wednesday 27 August 2014
Episode 1863
Lucilla and Miles struggle to deal with the news from the counsellor, but they realise that they have to act fast. Lesedi is arrested. Gail and Big Man reconnect but she goes behind his back in order to help him.
Thursday 28 August 2014
Episode 1864
Lucilla and Miles steel themselves ahead of Buhle's HIV test. Connie arrives to bail Lesedi out of jail. Big Man starts work at Zer011 and Suffocate instantly recognises him as a 66er.
Friday 29 August 2014
Episode 1865
Suffocate introduces David to a member of the 66ers who just might be willing to sell Big Man out. Lucilla and Miles have to make the decision of whether or not they want to press charges against Lesedi.